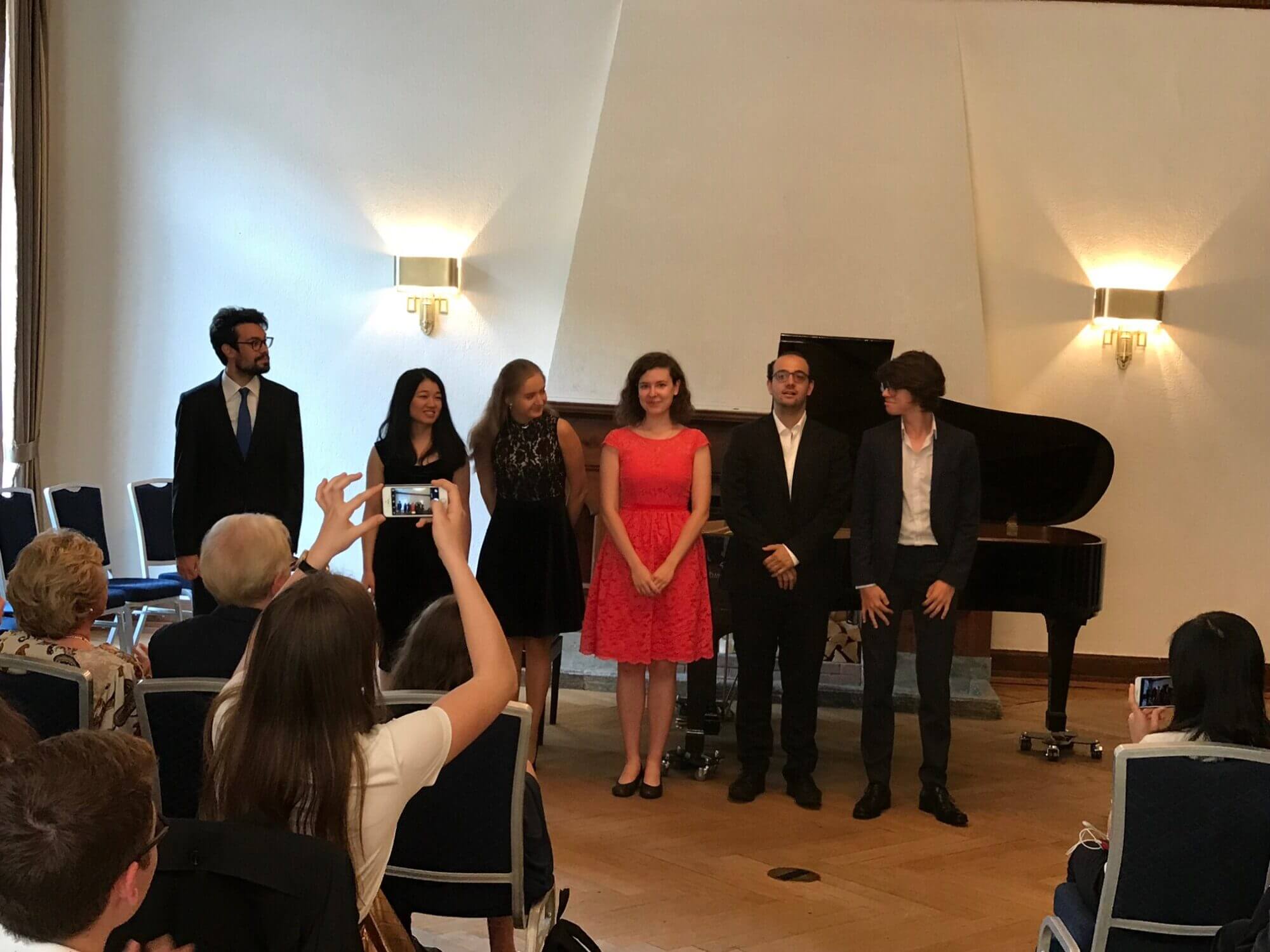 XI. INTERNATIONAL SUMMER PIANO ACADEMY DISENTIS
A unique, intensive two-week cultural and educational program for young pianists
On August 06th, 2022, the International Summer Piano Academy Disentis will host its grand finale at the Waldhaus Flims Wellness Resort. The event will bring together some of the world's most talented young pianists for a day of Culture and music. The Waldhaus Flims has a long tradition of hosting cultural events, and the International Summer Piano Academy Disentis is excited to continue this tradition. This year's event will feature performances by students from across the globe. We are proud to once again be able to offer this unique opportunity to experience Culture and music in one of the most beautiful settings in the world.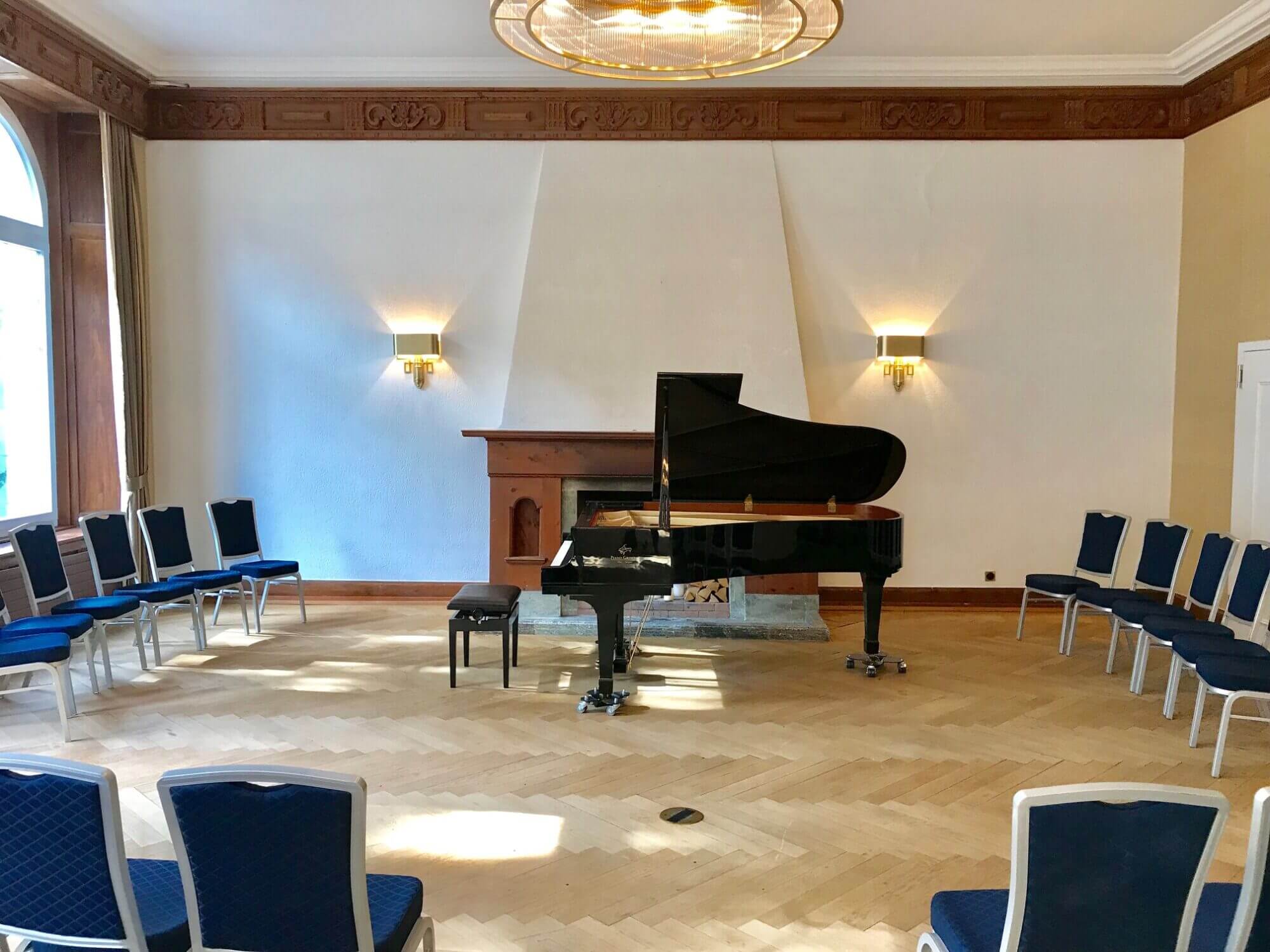 About the program
July 24 – August 7, 2022
A unique, intensive two-week cultural and educational program for young pianists
Private lessons given by renowned artists and pedagogues Sergei Edelmann, Thomas Hecht, Gianluca Luisi, Mira Marchenko, Pavel Gililov, Konstantin Scherbakov. Workshops and lectures by leading experts of the piano world Cécile Prakken, Ralf Niesel, Alexander Seidel, Eric Schoones.
Weekend seminar with Bruno Monsaingeon
Concert performances by participants at home and public concerts in Graubünden
Making and learning music together in an atmosphere of music and creativity
Various sports activities
Full board accommodation in the Benedictine monastery of Disentis
Exceptional location at the source of the Rhine – in the middle of the mountains of Graubünden
Many world-famous professors, artists and experts of today's piano scene have been involved in the Academy's work, such as Paul Badura-Skoda, Peter Feuchtwanger, Pietro De Maria, Rena Shereshevskaya, Aldo Ceccato, Thomas Sanderling, Justus Frantz, Bruno Monsaingeon, Bryce Morrison, Peter Cossè, Attila Csampai, Gustav Alink and Peter Paul Kainrath. Many former students of the Academy continue their professional careers as renowned soloists, chamber music pianists, teachers and music managers.
The Summer Piano Academy was founded in 2001 by Nina Orotchko, the artistic director of the artist and concert management company "Musical Discovery". For 27 years, it has introduced young international musicians to Zurich audiences by organizing concerts at both leading Swiss universities (ETH and Uni Zurich).
The historic Benedictine monastery of Disentis, now home to 22 monks, has been the home of the ISKA since 2019, where students, listeners and professors are not only motivated to do arduous work, but also have time to relax and enjoy the beautiful nature of the Swiss Alps at the source of the Rhine. The monastery also offers excellent accommodation, participants can visit, among other things, the unique monastery museum and library with historical music scores, observe the daily life of the monks and attend masses in the newly renovated cathedral.
All this makes the 14-day course at Disentis an unforgettable experience for each participant, opening doors into the professional music world.
For information and brochure:
International Summer Piano Academy c/o "Musical Discovery"
Wiesliacher 40
8053 Zurich Switzerland
Web:
https://musicaldiscovery.ch/internationale-sommer-klavierakademie/welcome/
Registration:
https://musicaldiscovery.ch/internationale-sommer-klavierakademie/anmeldung/
E-Mail: n.oro@musicaldiscovery.ch
Tel.: +41 44 4222071
Mob.: +41 76 4158765 (WhatsApp)