OPENING HOURS
Daily from 9.00 am till 9.00 pm
Fitness Corner accesible to our guests 24h/7
WALDHAUS SPA
Dip into our soothing poolscapes, from an indoor pool situated in a striking glass cube to an outdoor bathing pond filled with local mountain spring water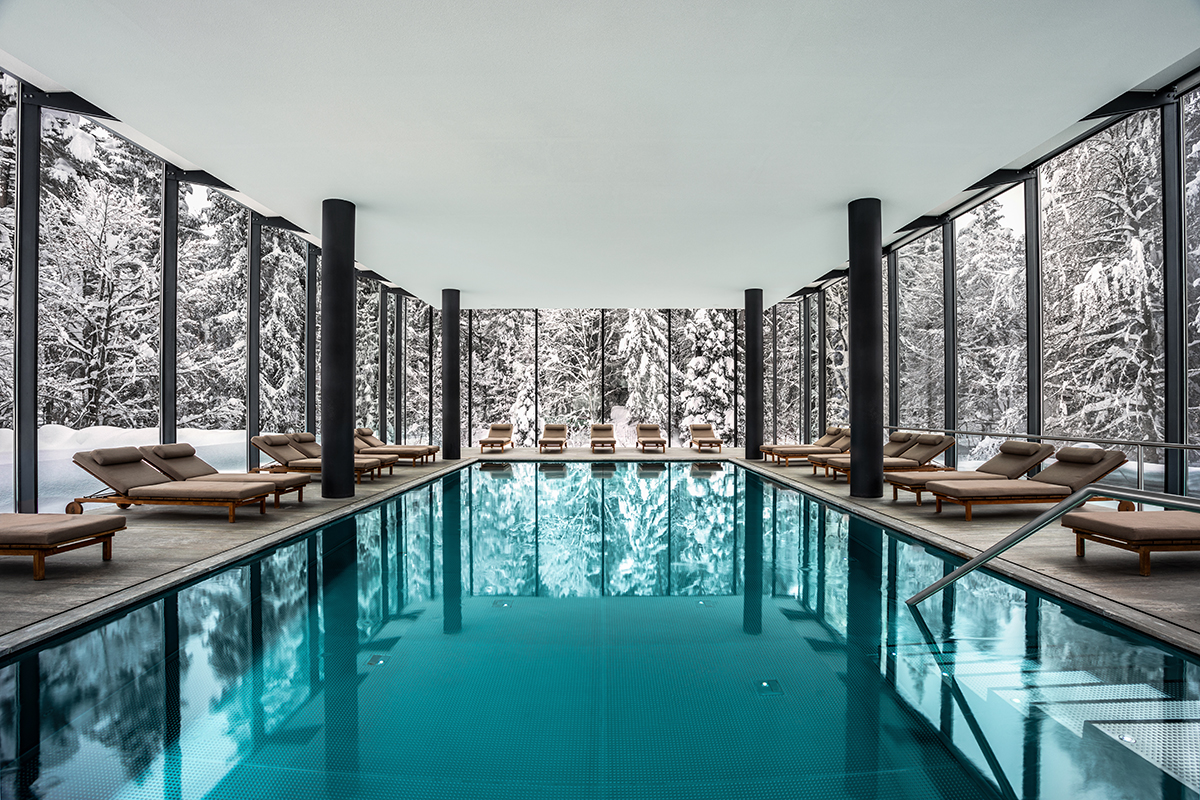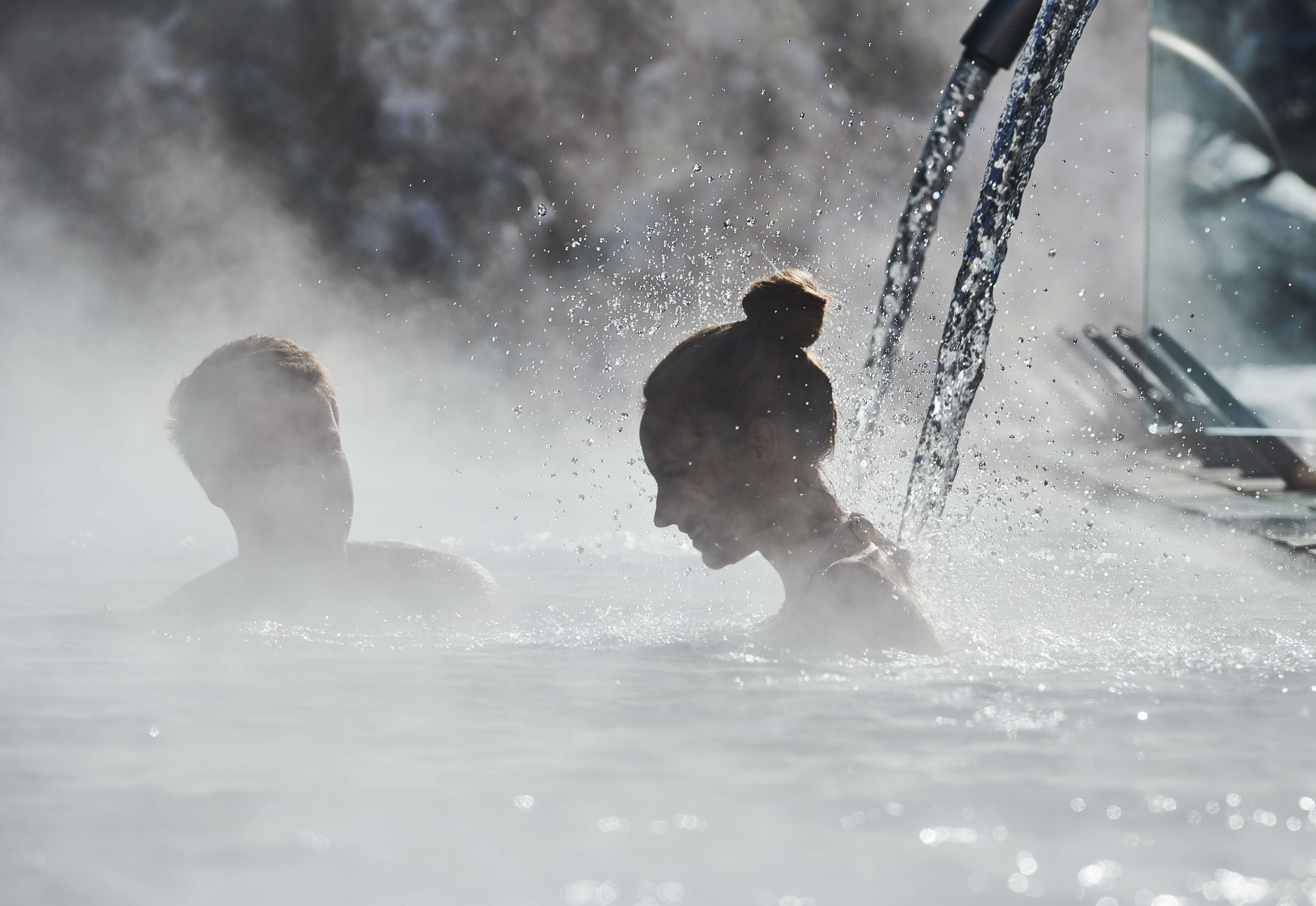 INDOOR & OUTDOOR POOLS
Soak in profound relaxation
Dive in and leave the world behind in our indoor pool, situated in a striking glass cube surrounded by the splendid panorama of the Waldhaus Park and its mountain views. Our heated outdoor pool is equipped with bubble loungers, massage jets, a jacuzzi and neck massagers for profound relaxation with every soak.
SAUNAS
Welcome to warmth and well-being
A pisé wall and water course lead into the heart of our sauna experience. Immerse yourself in a warming hammam room and steam bath, and feel any tension slip away in a Swarovski Physiotherm cabin. Witness nature's serenity from our glass-enclosed Finnish sauna surrounded by dense forest or our unique in-ground sauna, centered around an open fire and views of the pond.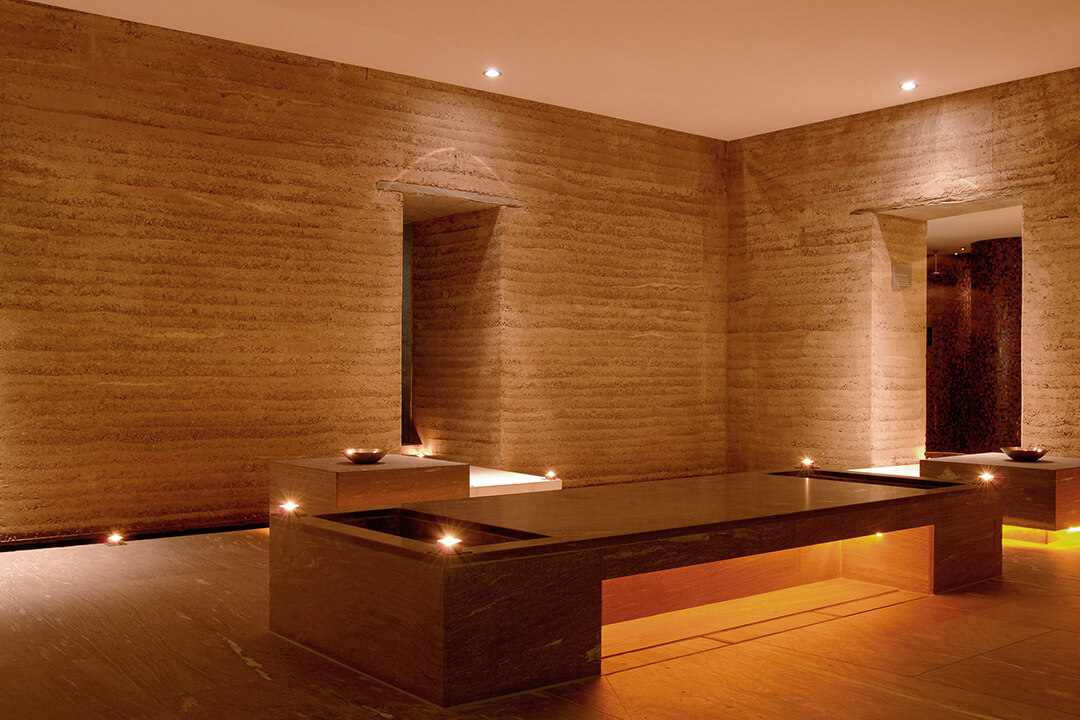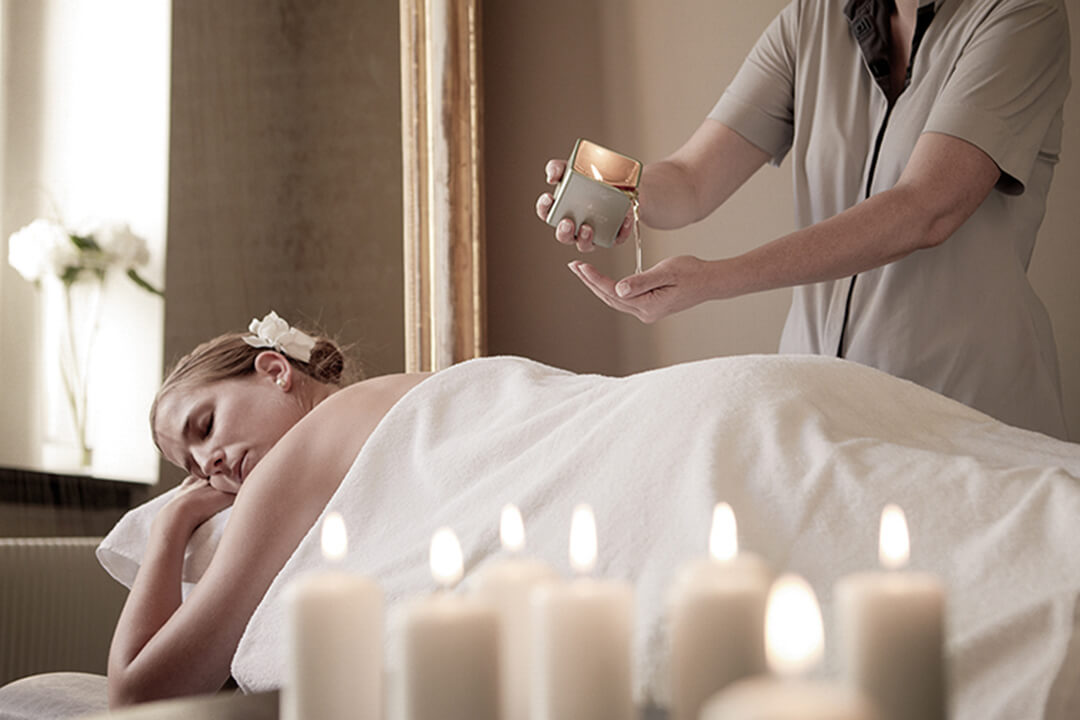 Treatments
Spa treatments to calm mind, body and soul
Entrust yourself to the hands of experts who understand every spot and muscle in the human body. Partnerships with leading global wellness and beauty brands elevate facial and full-body treatments for effective, visible results.
PRIVATE SPA
Exclusive spa moments in total privacy
In the private spa suite, the comfort of a well-appointed apartment is combined with the amenities of a deluxe spa, including a separate sauna and jacuzzi pool. The private spa can be used alone, with your partner, friends or family.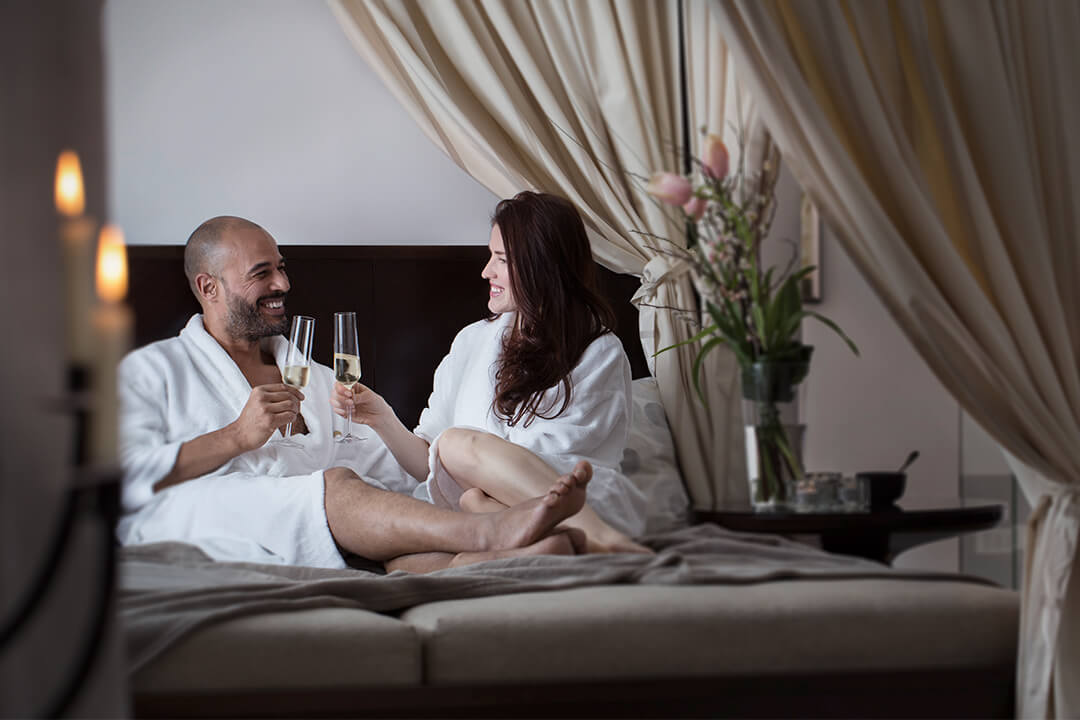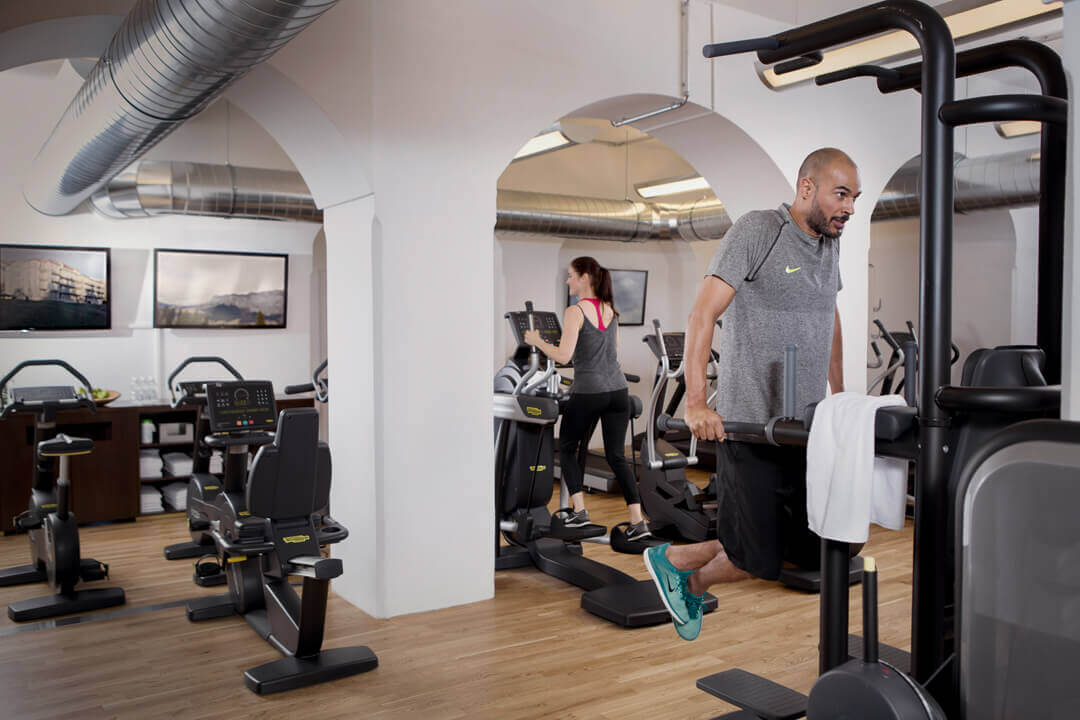 FITNESS
Fitness programs tailored to your every need
Our goal is to work with you to discover new ways to achieve better physical health and a more active lifestyle, whether it's through daily fitness classes or programs designed by our expert coaches tailored just for you.