Surrender to our restorative saunas
SAUNAS
Steep your body and soul in warmth and well-being and feel any tension slip away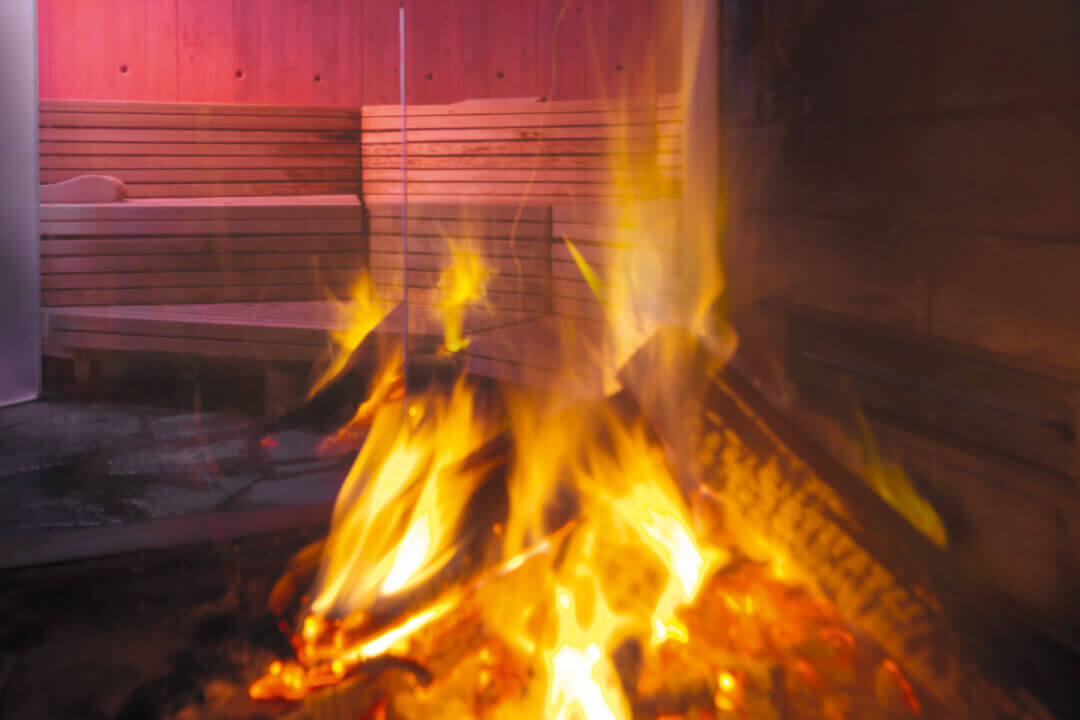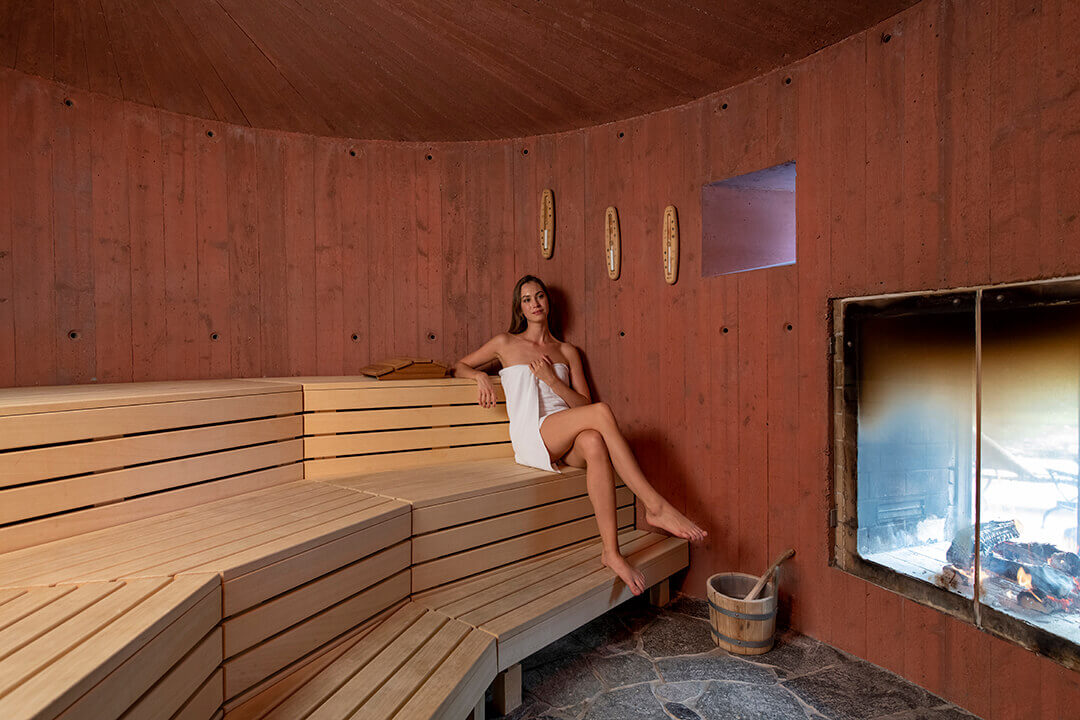 Aromatic steam baths
Your skin and airways are soothed by the cozy 45°C temperature and palpable humidity. Natural aromas diffused in steam surround you and envelop you in their beneficial influence.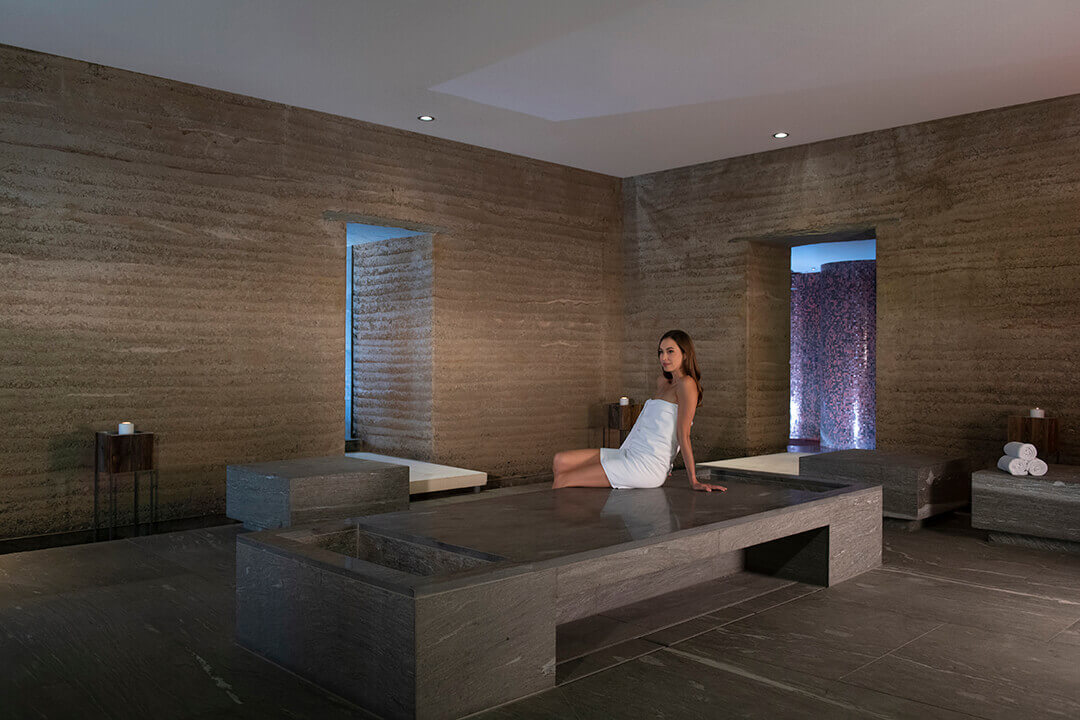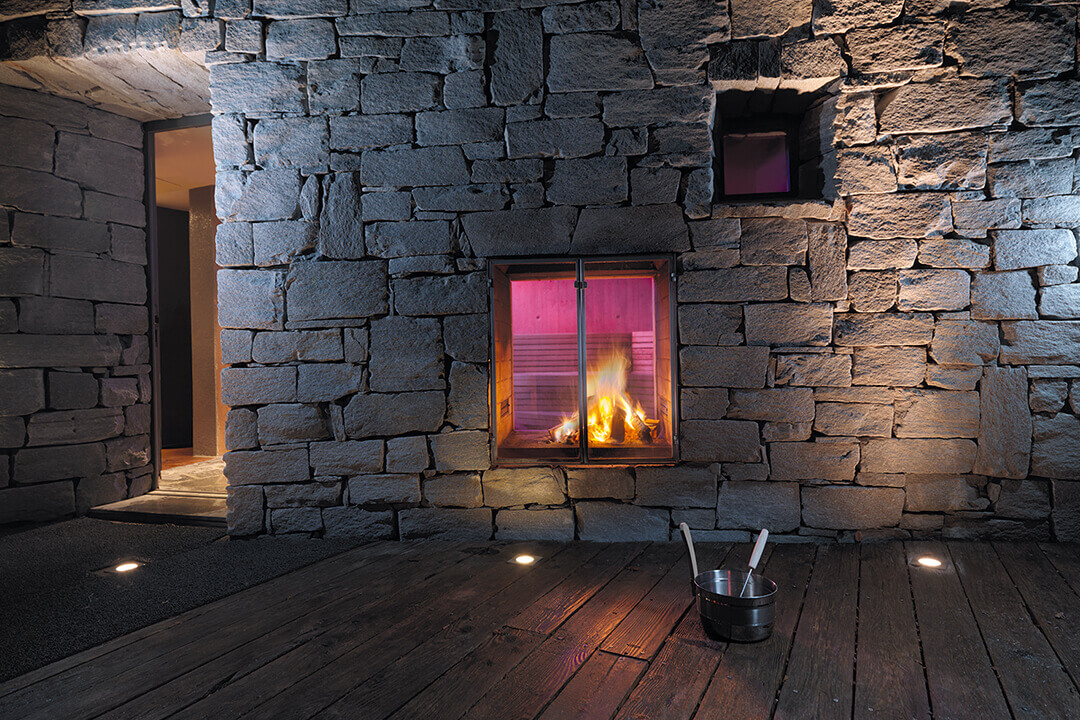 Finnish sauna
This glass-encased sauna kept at to 85°C by hot stones makes for a discreet addition to its forest setting. Cool down under the waterfall showers or in the bathing pond.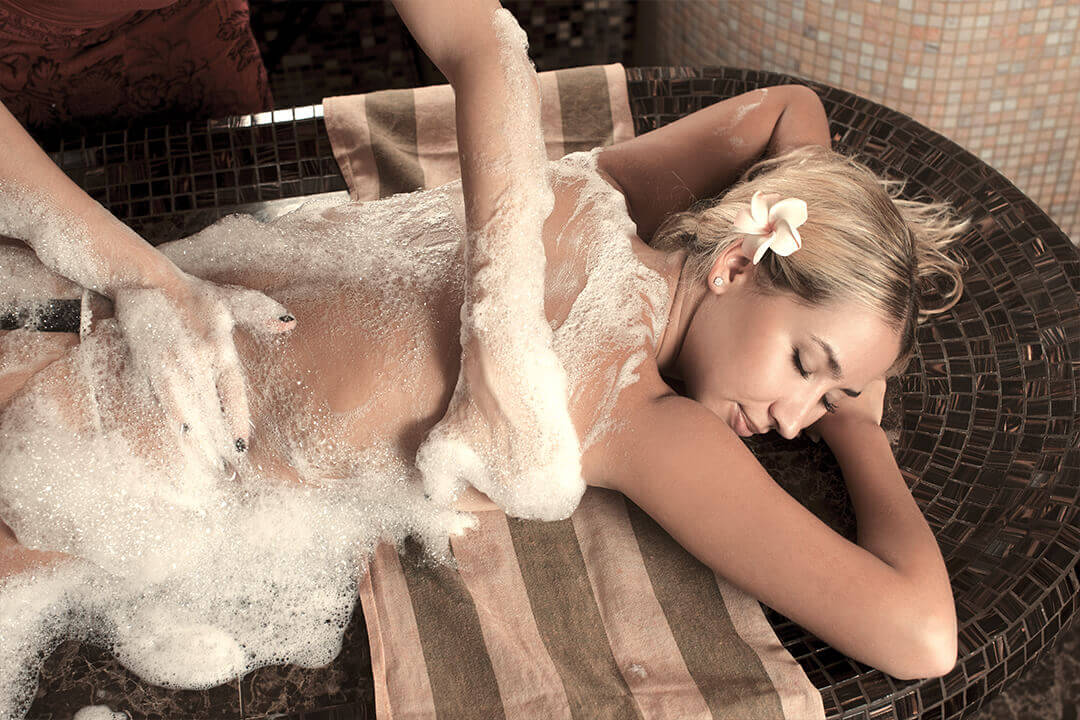 Hammam steam bath
At 45°C, circulation is stimulated, which helps alleviate tension and curbs the effects of aging on your skin.
Hammam warm-up room
Gently acclimatize at 40°C to the heat of the hammam steam bath. Take your time, absorb the serenity, and look forward to a rejuvenating cleansing ritual.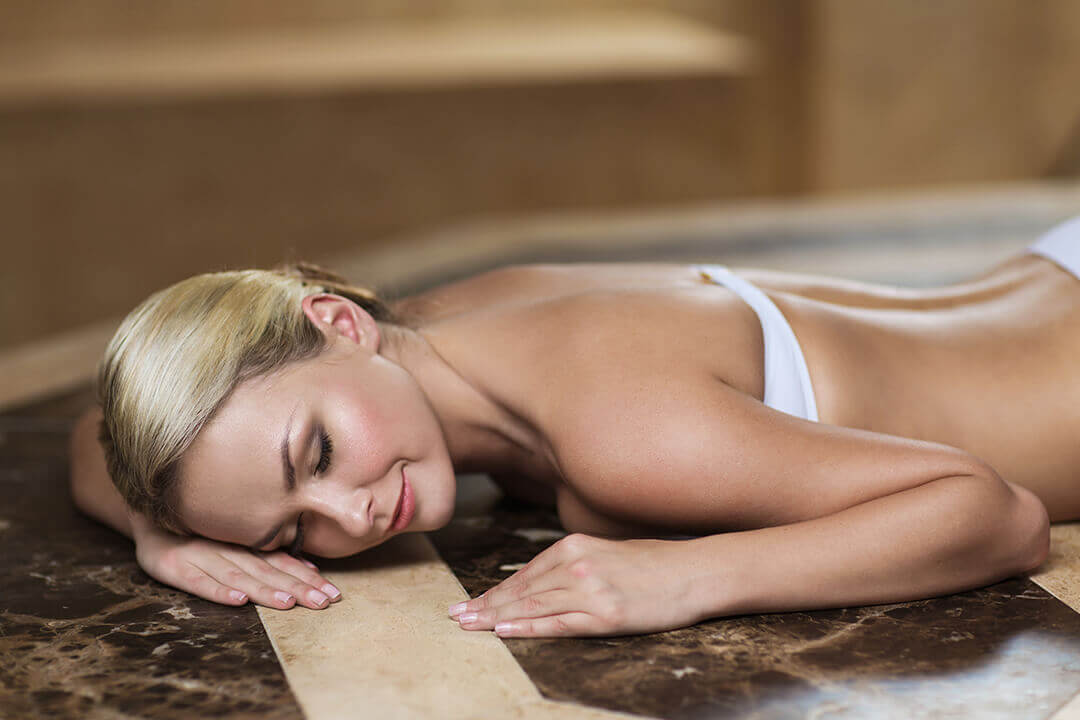 In-ground sauna
The swimming pond jetty leads to our unique in-ground sauna, which is centered around an open fire with splendid views of the pond.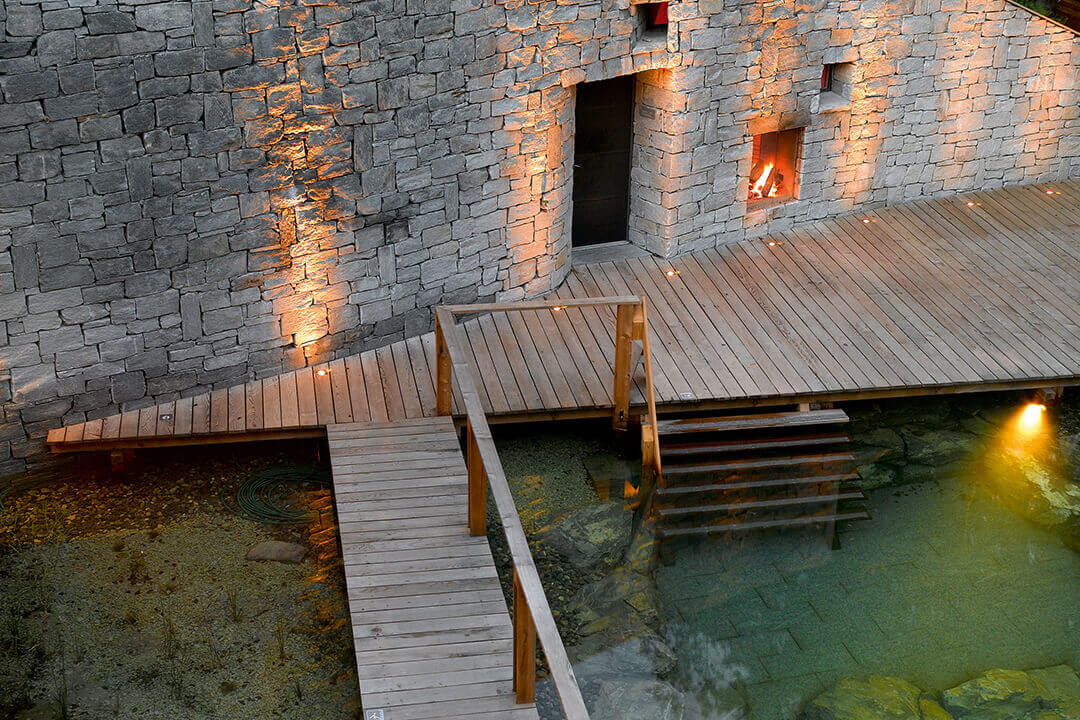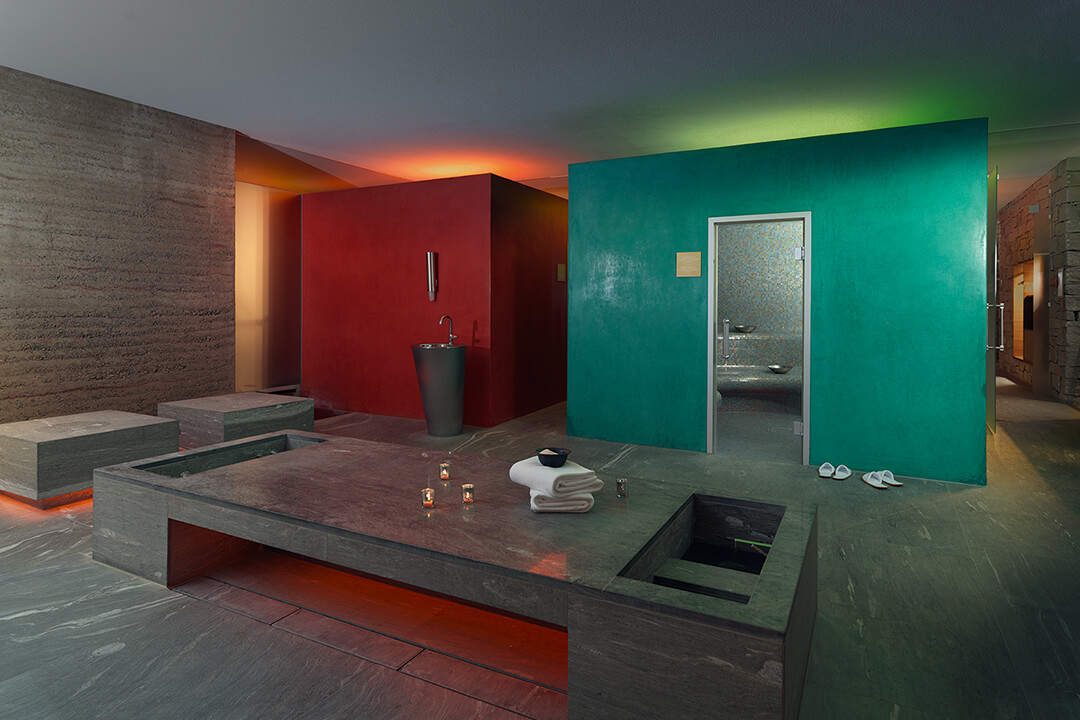 Swarovski physiotherm cabins
Warm your body through and through, without taxing your circulation. Infra-red beams radiate a gentle heat to loosen the muscles, soothe any pains, and help the body's natural cleansing.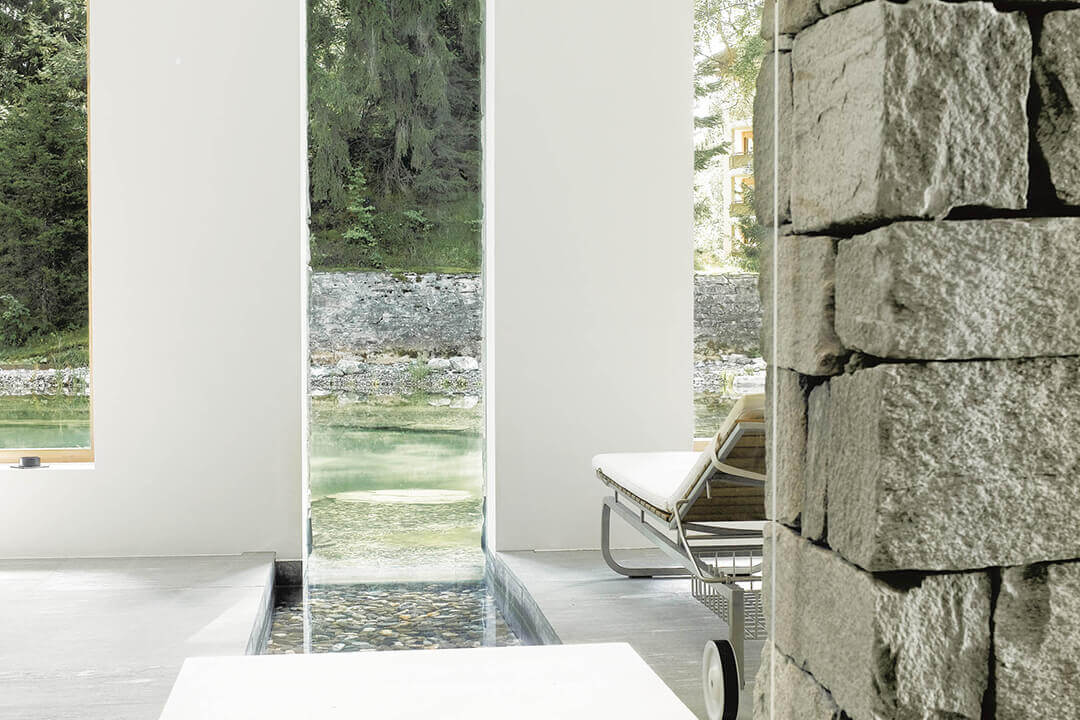 Quiet rooms
Our resting rooms have a mixed area and a women's area, both with lovely views of the swimming pond and an ambiance of utter relaxation.
Women's sauna area
A saunascape for the exclusive use of female guests. Aromatic baths with the essences of local mountains herbs are accompanied by a steam bath and a resting room.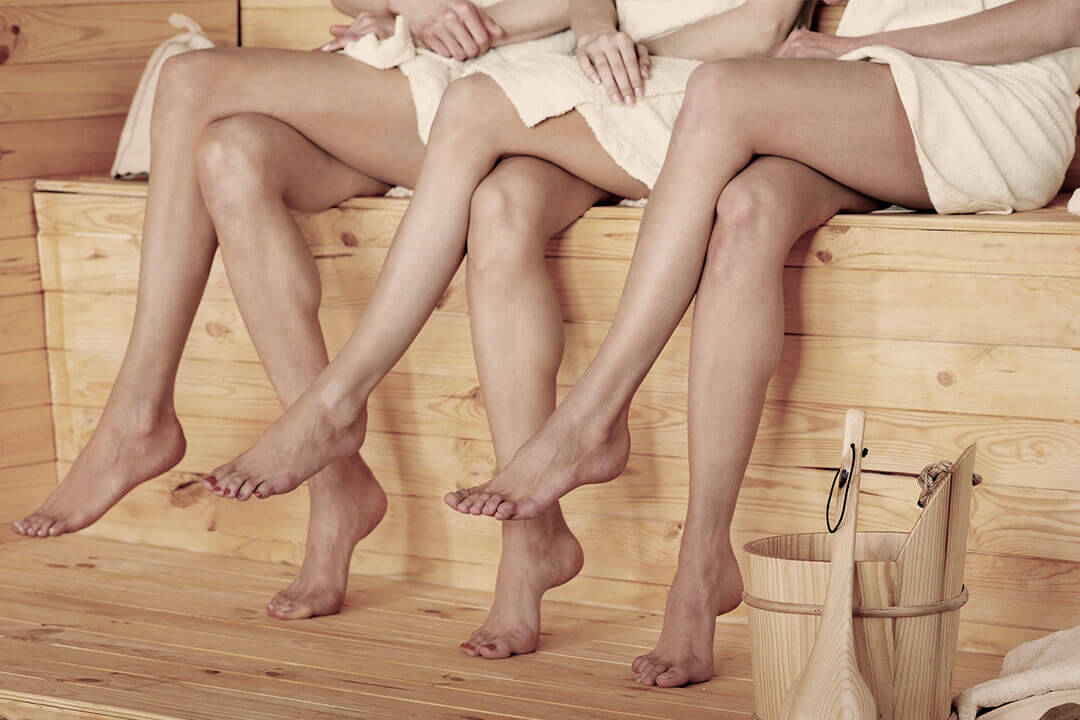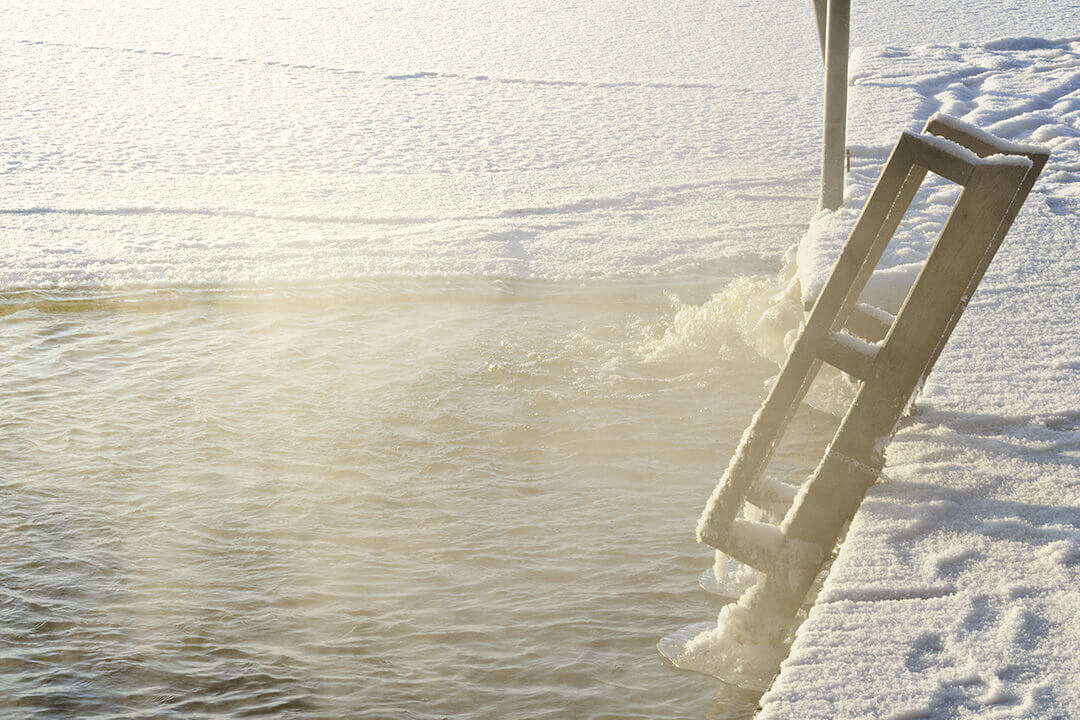 Ice hole in pond
Our pond freezes in winter. We make an ice hole by the jetty, so guests brave enough can take a dip in the icy water, then warm up in the in-ground sauna for even more intense sensations.