Immerse yourself in healing Flims water
POOLS
In an environment that seamlessly merges stone, water, glass and fresh Alpine air, you can simply let go and float away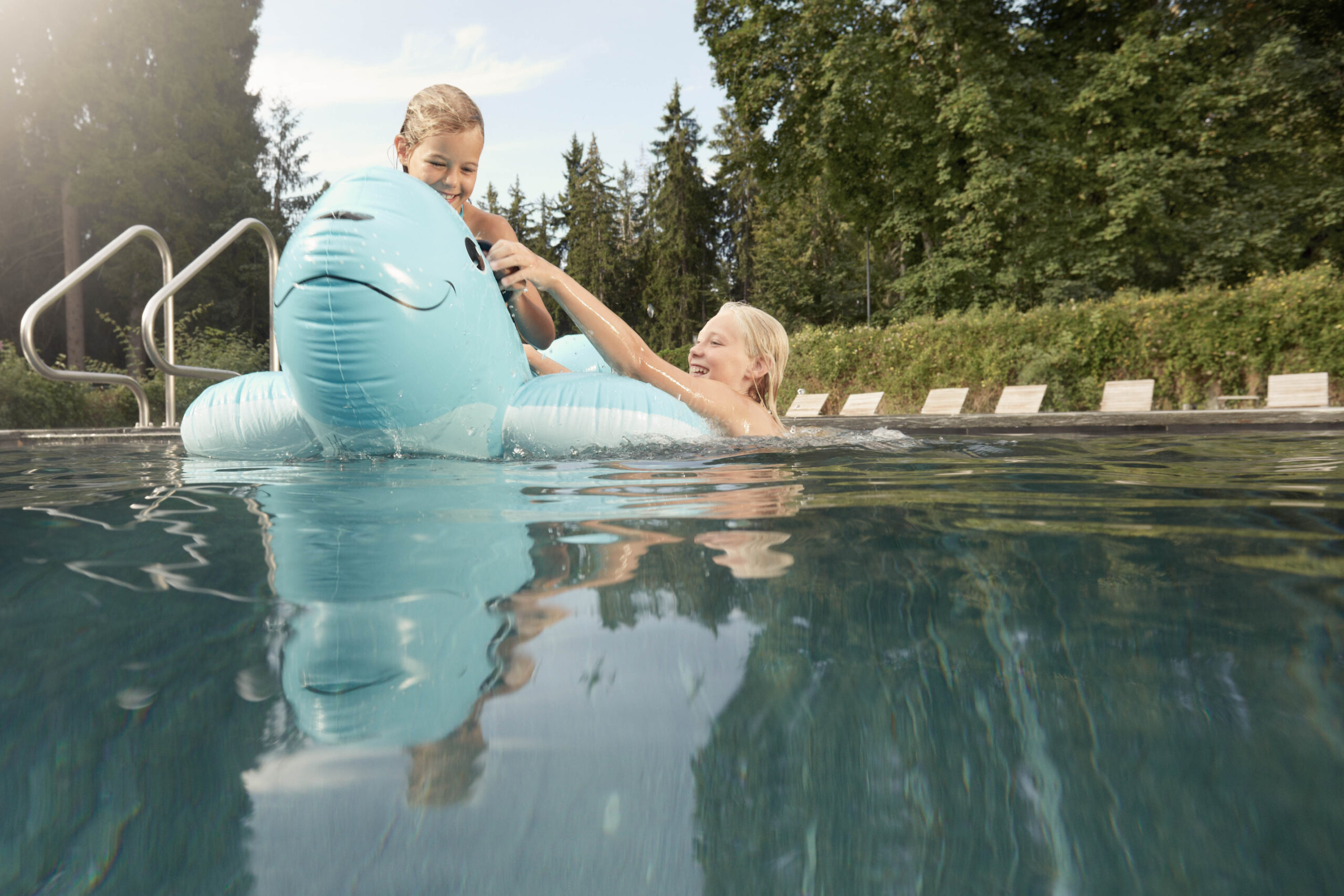 Indoor & outdoor pools
Dive in and leave the world behind in our indoor pool, situated in a striking glass cube surrounded by the splendid panorama of the Waldhaus Park and its mountain views. Our heated outdoor pool is equipped with bubble loungers, massage jets, a jacuzzi and neck massagers for profound relaxation with every soak.
Mountain spring water bathing pond
Dear Guest, we like to inform you, that our natural pond is not accessible at the moment. Thank you for your understanding.

Immerse yourself in the gentle power of nature in our bathing pond, filled with fresh local mountain spring water and complemented by a stream.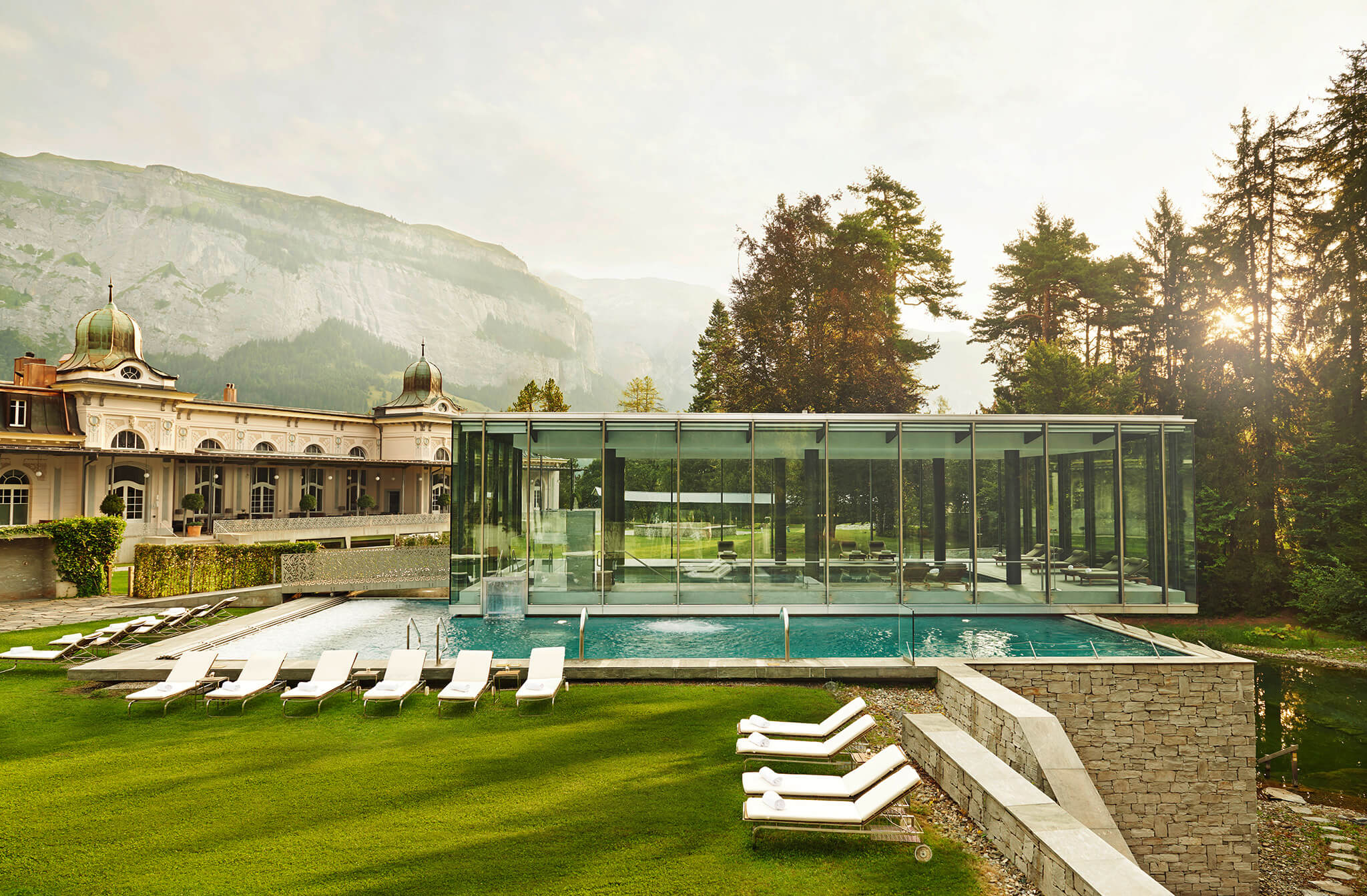 Sunbathing lawn with pool bar
Our sunbathing lawn has plenty of room for you to relax and linger at the water's edge. Throughout summer, cool drinks and refreshments are served at the pool bar.