WELLBEING MASSAGES
Revitalize and restore with specialty massages in our serene Swiss setting.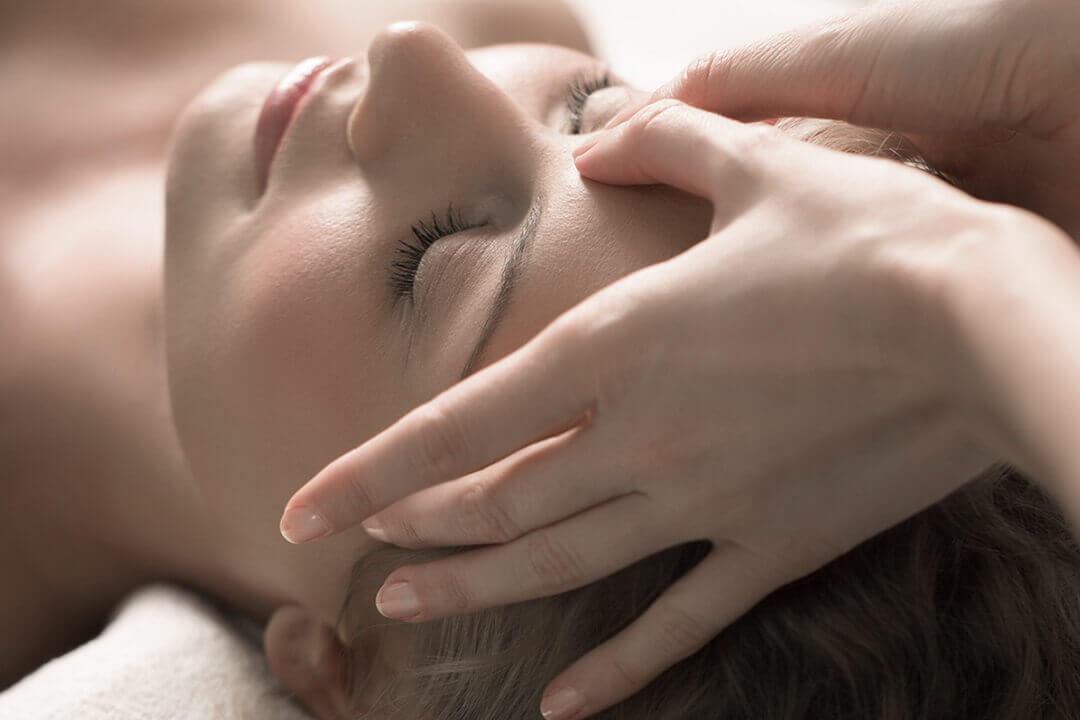 Individual massage*
CHF 185 (75 minutes) CHF 155 (50 minutes) CHF 85 (25 minutes)

A massage customized to your wishes!
Our therapists will adjust your preferred massage.
You have the option of an intensive, strong, activating or soft, harmonizing and relaxing massage.
Deep tissue massage*
CHF 175 (50 minutes)
Our massage treats the deep tissues and is similar to a sports massage. The massage is ideal for chronic tension and cramps in the muscles. For an even better effect, we recommend CBD oil.
Foot reflex zone massage*
CHF 165 (50 minutes)
Through the gentle pressure on the reflex zones, the associated organs and body parts are positively affected. Increases the general well-being.
Lymph drainage*
CHF 165 (50 minutes) CHF 95 (25 minutes)
Calming, rhythmic massage techniques stimulate the lymphatic system and help to purify, drain and decongest the tissues.
Waldhaus Rock Crystal Signature Massage
CHF 185 (50 minutes)
The strength of rock crystals provides your organism holistically with new energy. The muscles will be deeply relaxed, body, mind and soul will be brought into harmony.
Lomi Lomi Nui*
CHF 220 (80 minutes)
Soothing Hawaiian music, warm coconut oil and spacious, flowing strokes- soft, squeezing and stretching help to relax the body and soul.
La Stone*
CHF 220 (80 minutes)
The hot stones induce a wonderful feeling of deep relaxation. Your metabolism is stimulated and tension dissolved.
Traditional Thai
CHF 185 (50 minutes)
Through acupressure, blockages are eliminated and the flow of breath (prana) is stimulated. Joints, bones and the lymphatic system are stimulated with pressure and stretching. Comfortable clothing is recommended.
Ayurveda Abhyanga*
CHF 230 (90 minutes)
In a smooth rhythm, the whole body is massaged with warm oil. Strokes and circles over specific vital points get the body's energy flowing again.
*CBD Aletrnative
+ CHF 15
Curious about CBD? Feel even more relaxed and choose your desired treatment with CBD-OIL.