BODY TREATMENTS
Nourish your skin with our range of specially formulated body treatments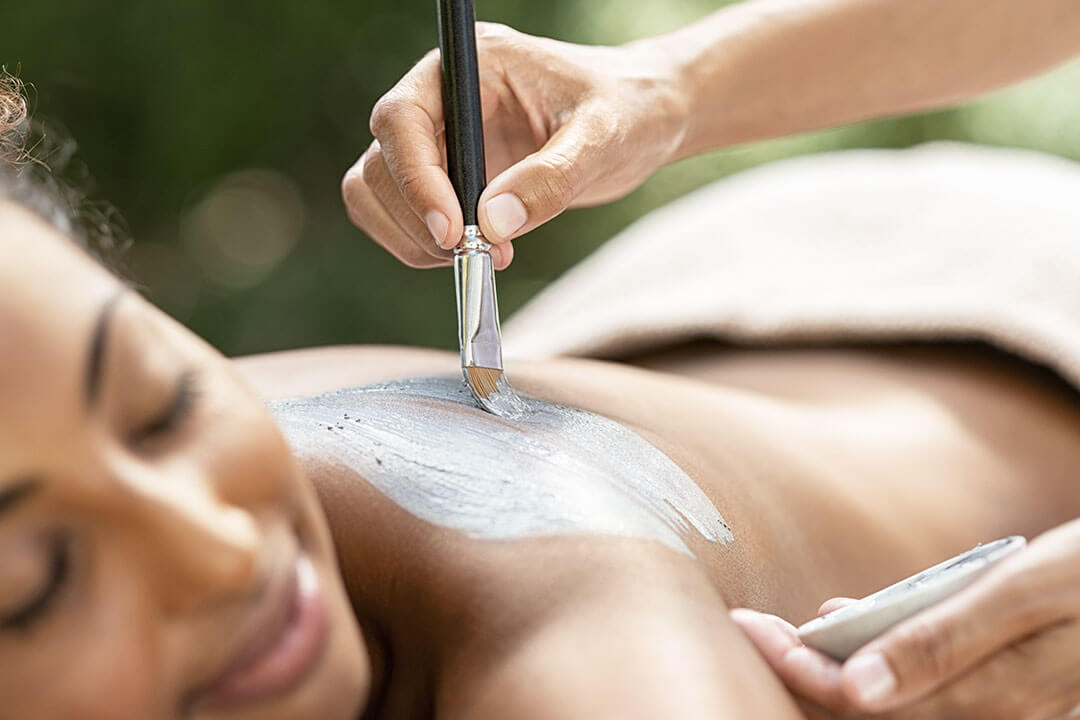 Hammam Experience
CHF 130 (45min)
Let yourself fall and enjoy our cleansing, revitalizing hamam experience, which wraps you in a unique soft cloud of foam. Afterwards oils are applird as the final touch.
St Barth Softness
CHF 155 (45min)
A relaxing and fruity full-body peeling massage of coconut oil and papaya mousse pampers your body and senses and envelops you in exotic fragrance. For a velvety soft and smoothed skin feeling.
Traubenmus Ritual
CHF 310 (120min)
A nourishing vitamin-rich grape mush peeling and restorative pampering bath gives your skin a healthy glow. Afterwards, a soothing full-body and head massage provides inner peace and well-being. A fragrant body lotion completes the ritual.