BODY TREATMENTS
Nourish your skin with our range of specially formulated body treatments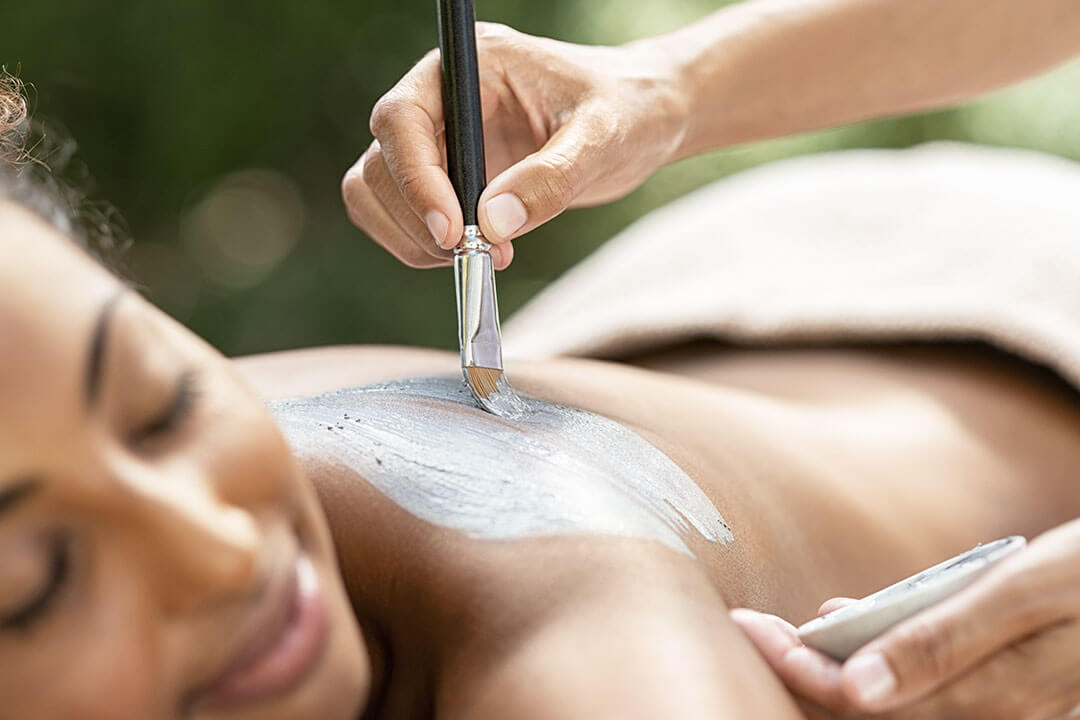 Hammam Experience
CHF 120 (45 minutes)
Let yourself fall and enjoy our cleansing, revitalizing Hammam experience, which wraps you in a unique soft cloud of foam. Afterward, oils are applied as the final touch.
St. Barth Dream Exotic Ceremony
CHF 150 (50 minutes)
The fruit enzymes from fresh papaya and a special mineralized sea sand complex remove dead skin cells. The exotic beauty bath with minerals and vitamins nourishes your skin and makes it silky and soft.
Kerstin Florian Lavender Ultimate*
CHF 175 (80 minutes)
For the ultimate stress relief for body and soul, enjoy our soothing lavender spa treatment consisting of a full body massage with exfoliation.
*Curious about CBD? Feel even more relaxed and choose your desired treatment with CBD-OIL. (+ CHF 15)