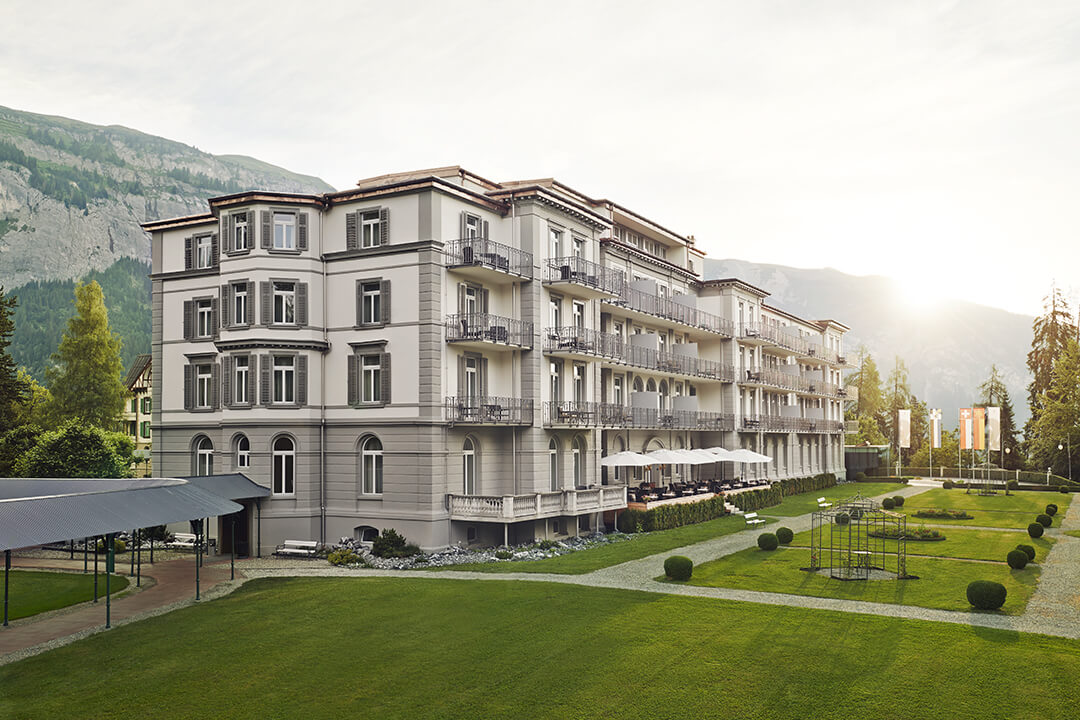 Waldhaus Flims's unique setting within Switzerland's largest hotel park sets the stage. A bucolic sanctuary of wide open meadows, quiet walking paths shaded by old-growth linden trees, and panoramic views of mountain peaks as far as the eye can see beckons you to slow down, linger awhile, and revel over nature's beauty.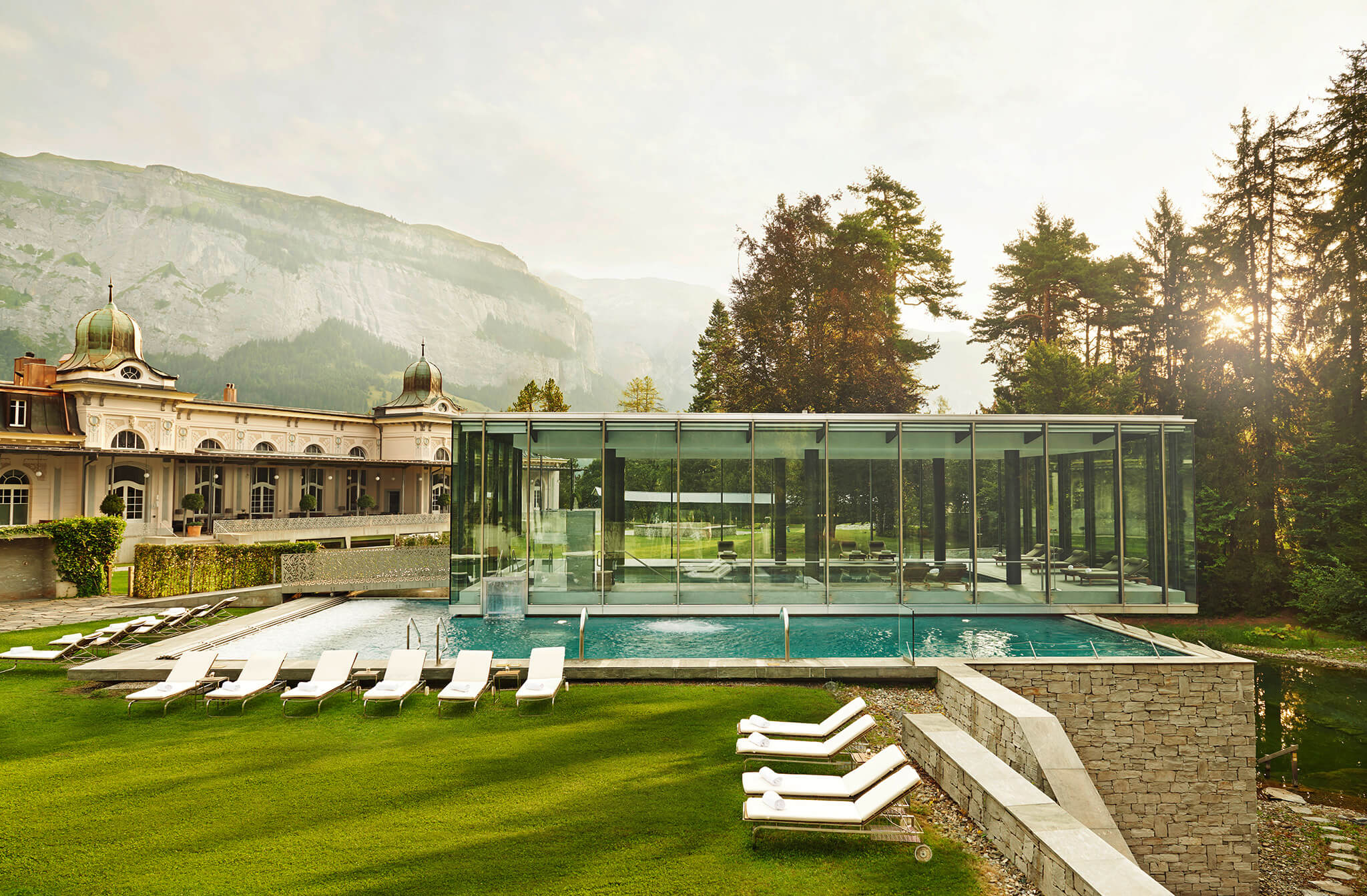 From the moment you wake up, to when you turn in for the night at Waldhaus Flims, inspiring vistas of the Alps or serene Waldhaus Park surround you at every turn. Feel nature's glory from behind floor-to-ceiling windows, then set out to explore your surroundings.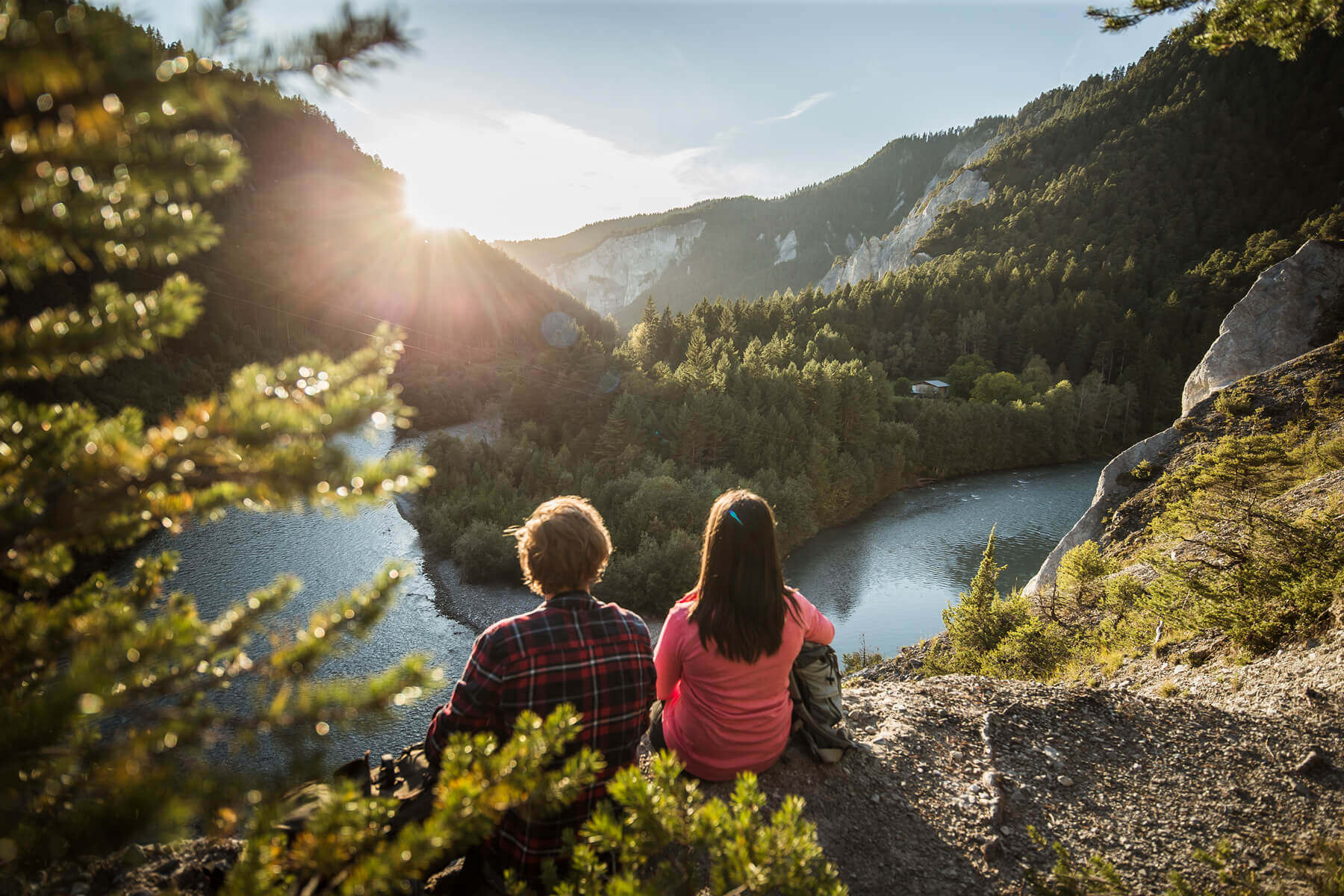 The most awe-inspiring natural wonders near Waldhaus Flims
Rock layers of the Tectonic Arena Sardona
The unique rock formations of the Tectonic Arena Sardona, a UNESCO World Heritage Site, bear witness to the extraordinary collision of the European and African continental plates, a slow process that eventually led to the formation of the Alps. Marvel at the Glarus Thrust, where 250-300 million-year-old "Verrucano" rocks were pushed onto much younger, 35-50 million-year-old "Flysch" rocks.
Martinsloch
The Martinsloch is a natural hole in the Tschingelhörner rock face. On a few days in spring and autumn, numerous spectators gather to watch the sun shine through the triangular-shaped opening to land directly on the church tower of Elm. It's a rare and impressive event, but the Martinsloch is still a sight to behold any time of year.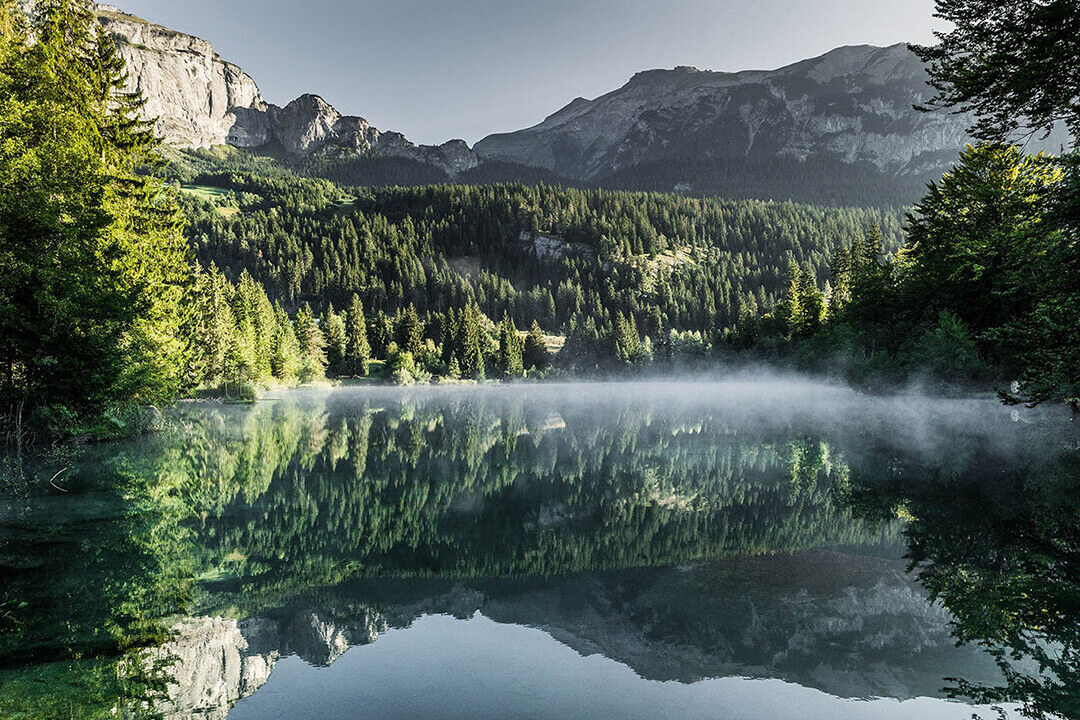 Lake Cauma
Wellness seekers started flocking to Flims in the 19th century to take in the waters of Lake Cauma, believed to have legendary healing powers. In Romansh, "Cauma" means "midday rest," and the extraordinary lake lives up to its name. Today, numerous lake goers head to its shores to swim, sunbathe and relax. Those seeking a challenge can try stand-up paddleboarding for a new way to experience the lake.
Rhine Gorge
This breathtaking gorge is known as the "Grand Canyon of Switzerland" for good reason. Well-signposted hiking trails lead over rock formations framed by pines and through shady forests. Small islands and sandbanks invite you to linger over the unique views of the 400-meter-high limestone walls. Hike to the nearby Il Spir viewing platform near Flims-Conn for 180-degree views of spectacular gorge.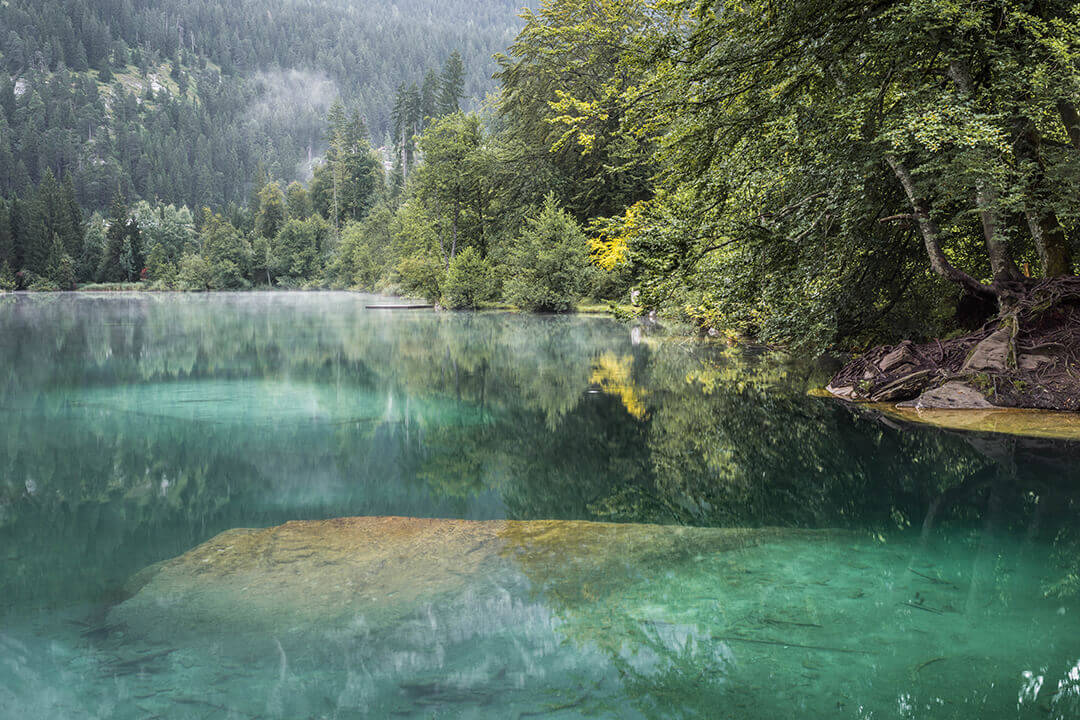 Lake Cresta
This small, crystal-clear natural lake is a real insider tip with remarkably few visitors because it can only be reached on foot. Enjoy a refreshing swim or take to the waters on a stand-up paddleboard.
Concierge
Let us customize your experiences.
The concierge of Waldhaus Flims will be happy to provide you with information on experiences in and around your hotel and tailor each according to your wishes.