WALDHAUS PARK
Welcome to Waldhaus Park, an idyllic sanctuary above the village of Flims | Laax with Alpine views surrounded by nature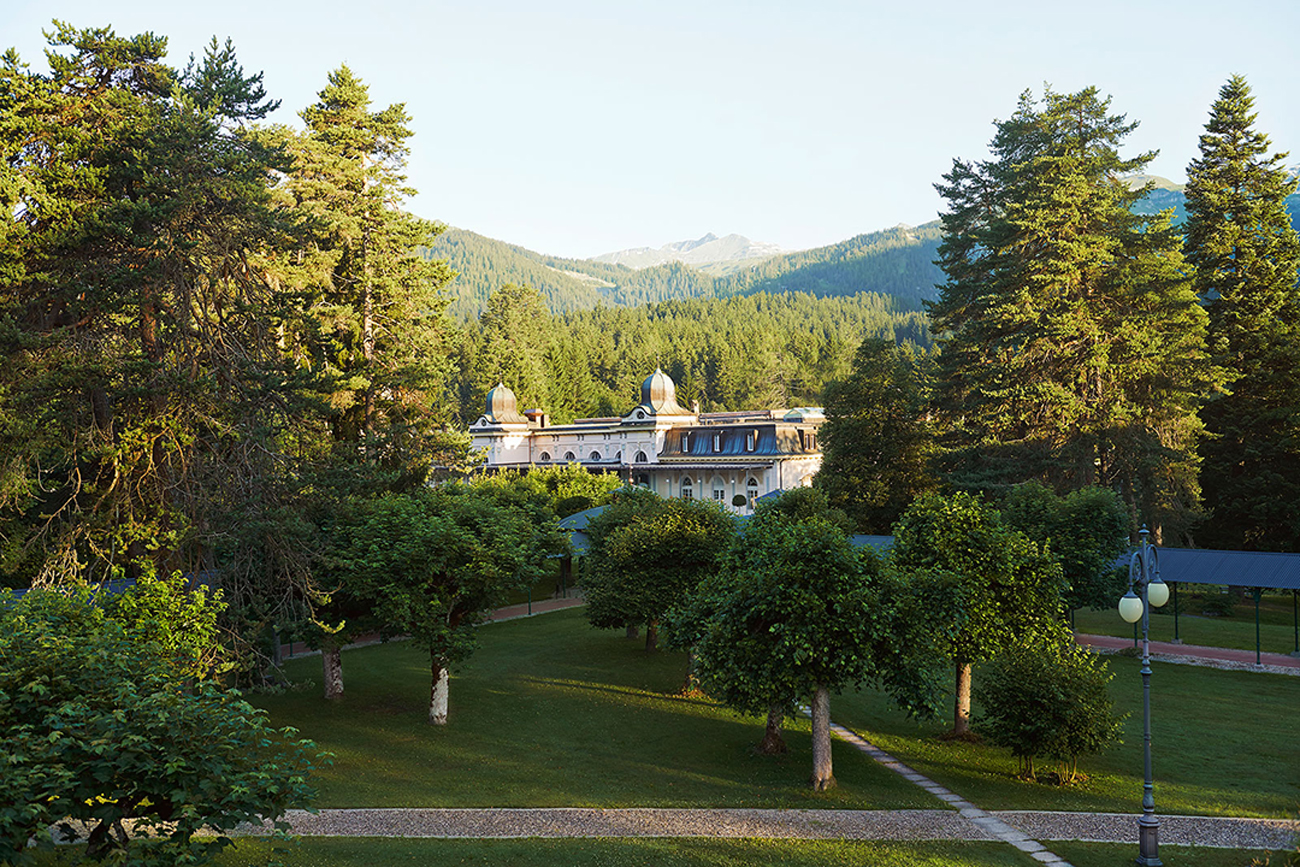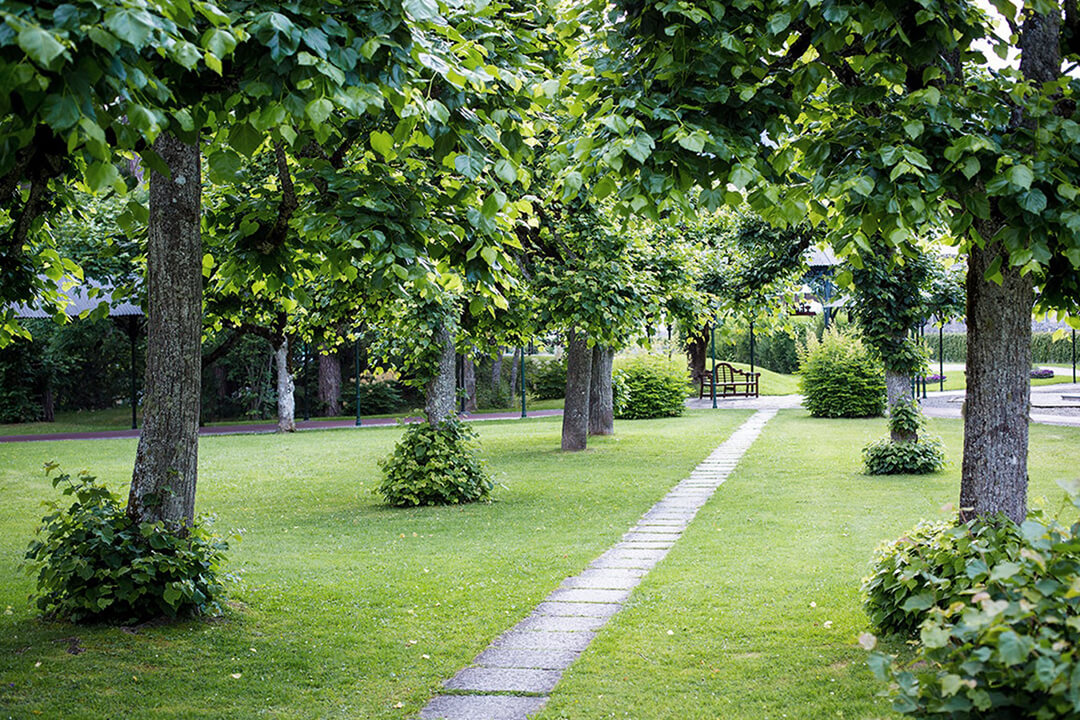 At Switzerland's largest hotel park, you will be transported to an exclusive haven of wide open meadows, quiet walking paths shaded by old-growth linden and pine trees, and panoramic views of mountain peaks as far as the eye can see.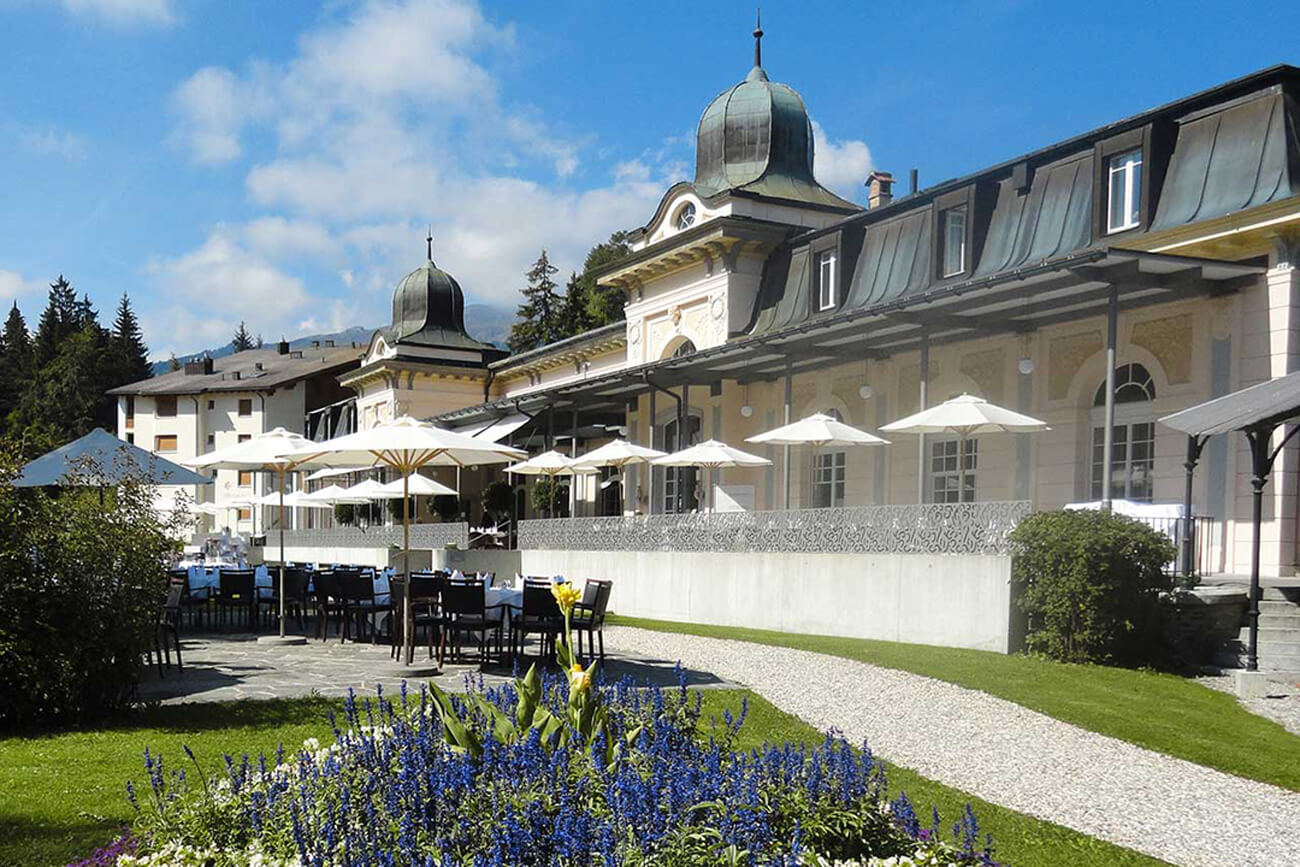 THE BELLE ÉPOQUE PAVILION
Storied grace and grandeur at the Belle Époque pavilion
With its historic halls, modern conference rooms and refined restaurant and bar, the Belle Époque pavilion serves as the focal point of social activities at Waldhaus Flims. Host a lively party or important meeting, or catch up on genial conversation with friends.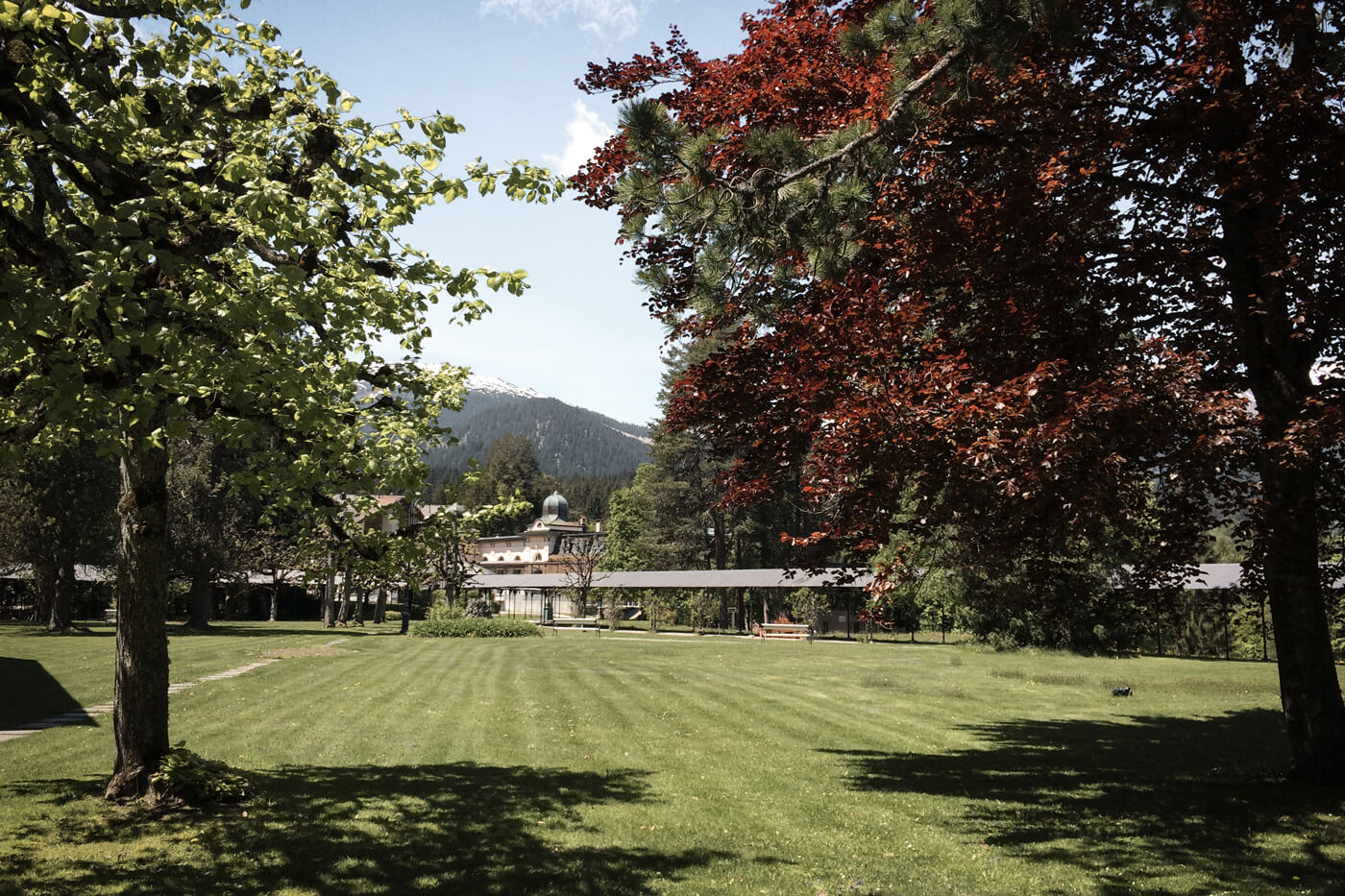 Nature at its most enchanting
Stroll under a covered walkway, sit on a quiet bench, and reflect on the edge of a serene pond, all while taking in the refreshing mountain air and riveting views. At Waldhaus Park, time slows down as nature's full beauty reveals itself.