Book you stay
Come for a calming escape surrounded by fresh mountain air, striking indoor and outdoor pools, and year-round outdoor adventures complemented by 200 miles of surrounding ski area. Savor refined farm-to-table dining, then retreat to one of our spacious accommodations surrounded by the panorama of Waldhaus Park or the Alps.

BOOK A TABLE
RESORT
Embedded in the breathtaking mountain world of the Alps, the magic of the Waldhaus Flims is awaiting you.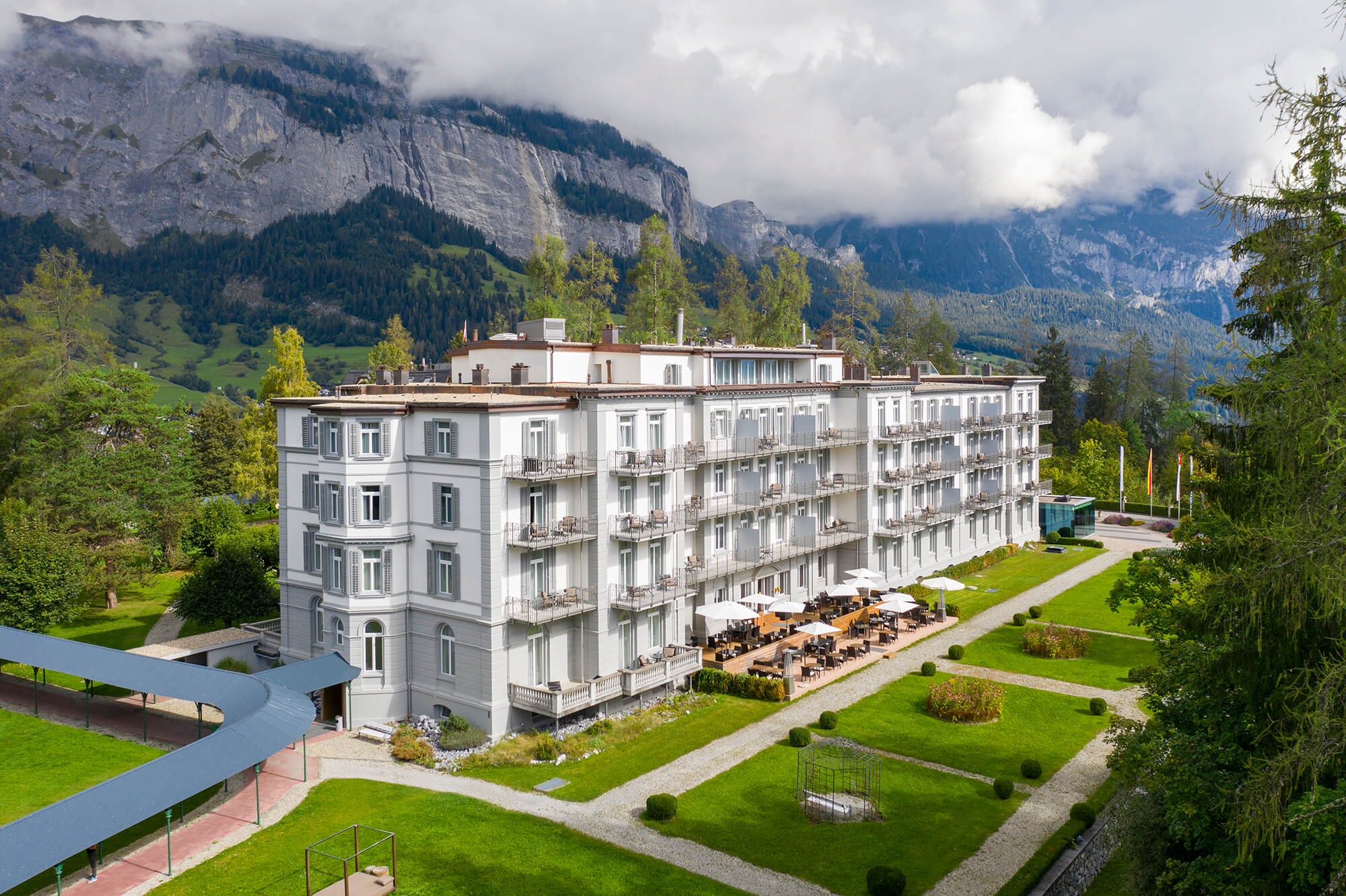 Whether it's relaxing wellness, snowy adventures, exciting experiences, or a little bit of everything, Waldhaus Flims offers the perfect escape for your vacation.
Relax and unwind

Spa Escape

Enjoy precious time with your partner while indulging in a Hamman treatment in our award-winning spa.

Relax and unwind

Waldhaus Flims Gift Voucher

Give your loved ones the gift of romance, nature and wellness, set within a magical Swiss setting surrounded by breathtaking views.

Rooms & Suites
wrapped by nature
Rooms & Suites
Elegant rooms and suites with stunning views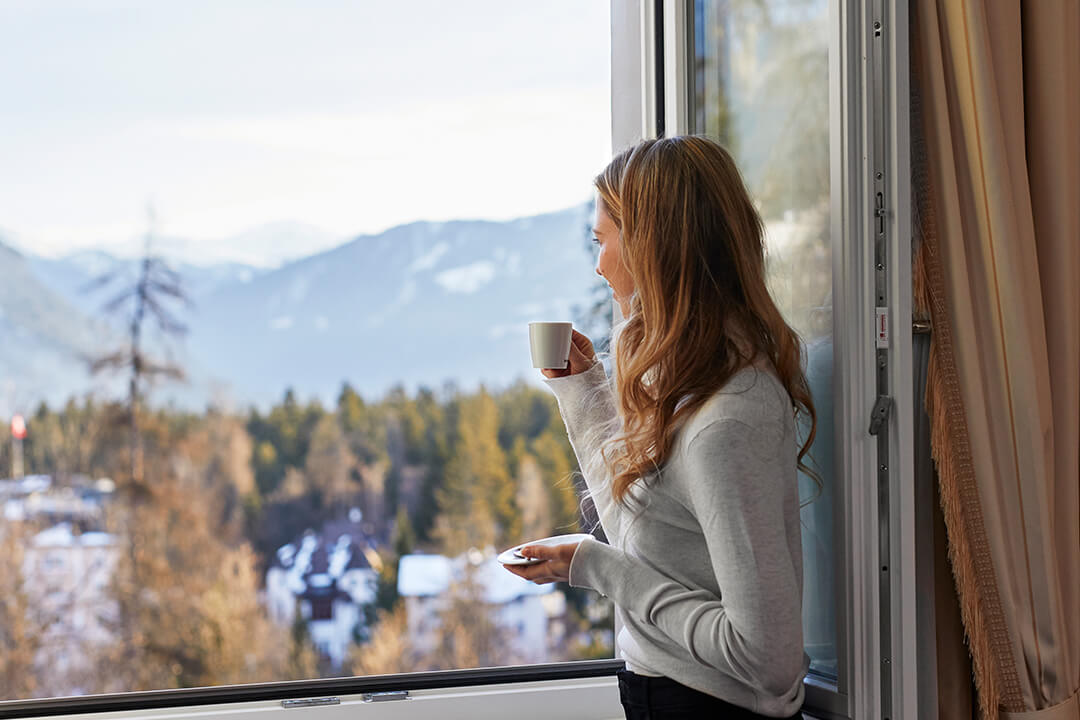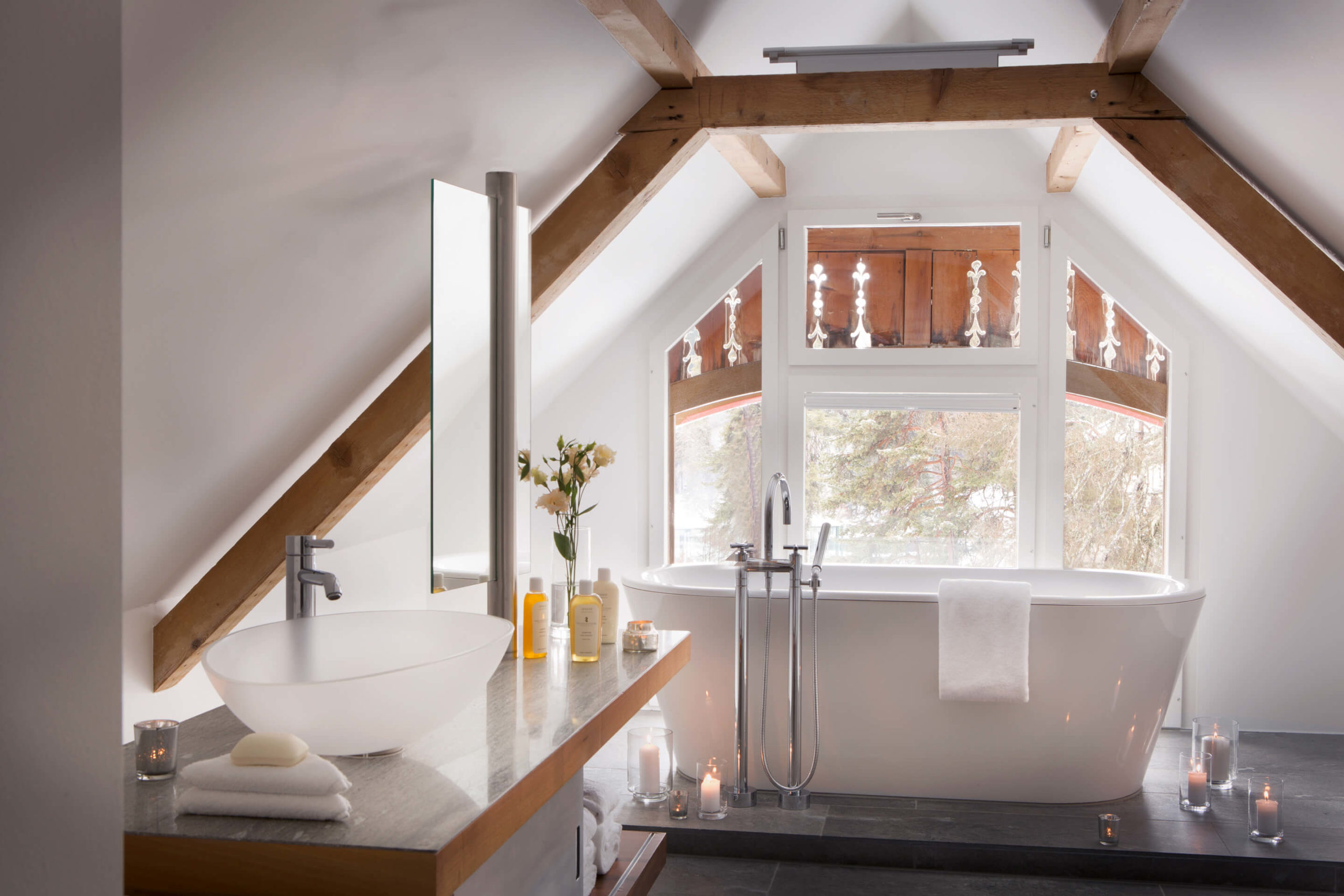 Wake up with the extraordinary beauty of nature. Step out onto the balcony and breathe the refreshing alpine air, or enjoy the view of the Waldhaus Park or alpine scenery out of floor-to-ceiling windows. After spending the day exploring the canton of Graubünden, retreat back into your spacious room and relax with a book or a drink before falling comfortably into your bed.
CHALET BELMONT
Independent property in chalet style, ideal for families and groups.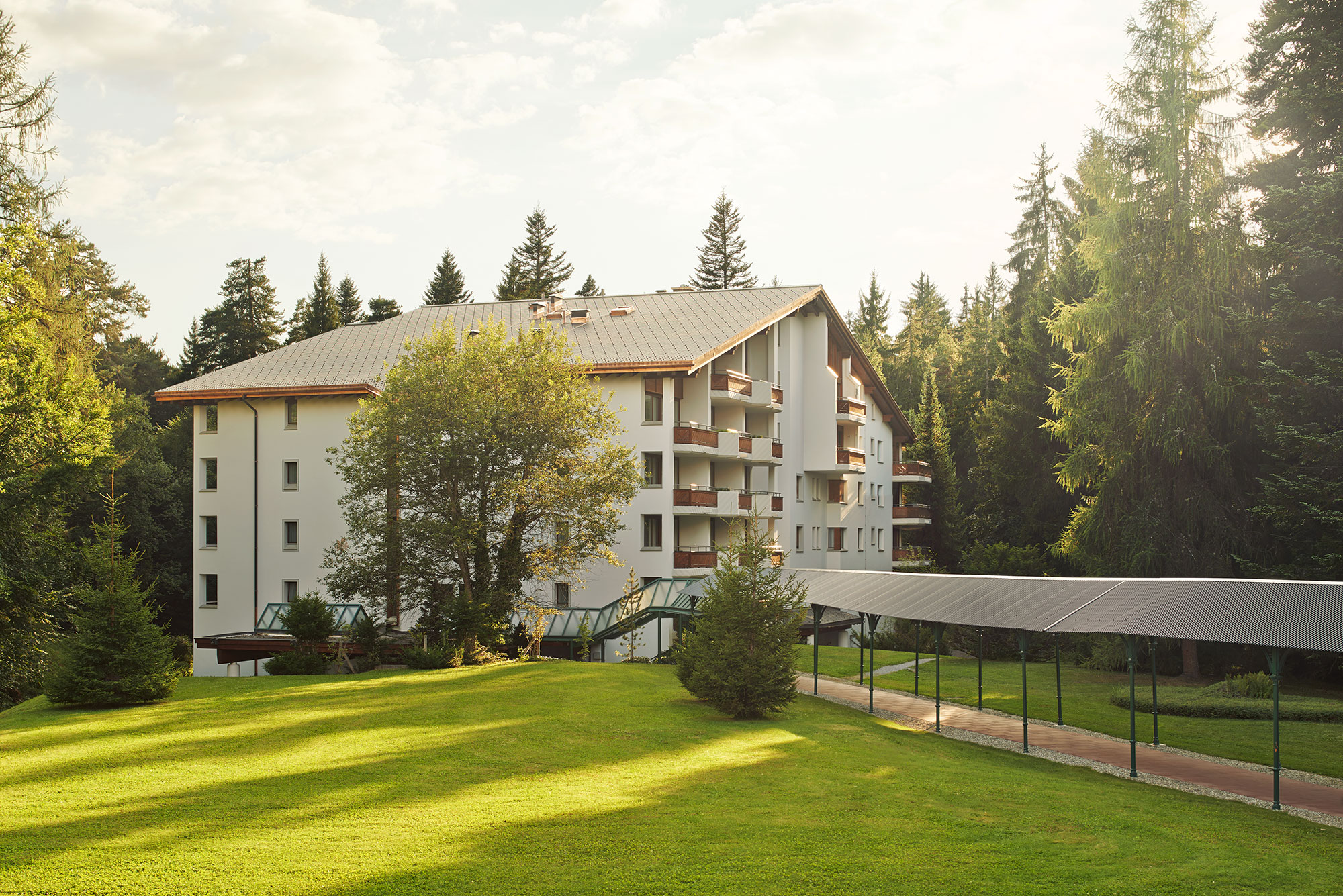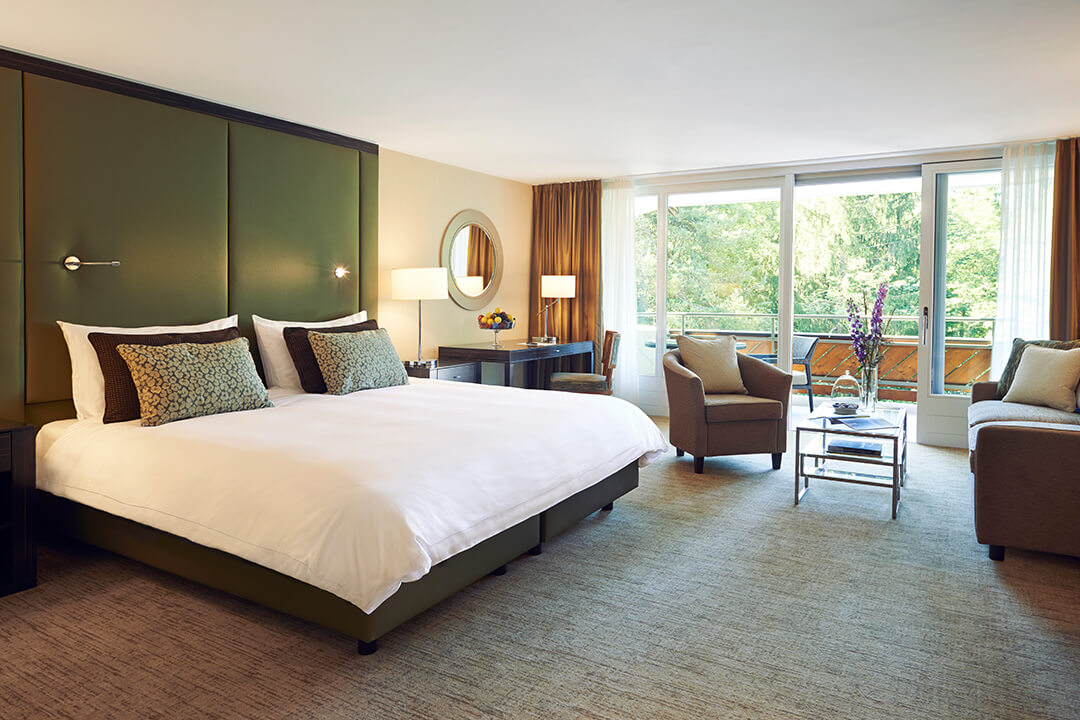 Discover a world of alpine adventure, spacious accommodations, and exciting activities for every age. Immersed in stunning scenery, Chalet Belmont invites you to make cherished memories with your loved ones.

Throughout the year there are spectacular adventures
waiting to be explored
Experience
Experiences to leave everyday life behind and return to untouched nature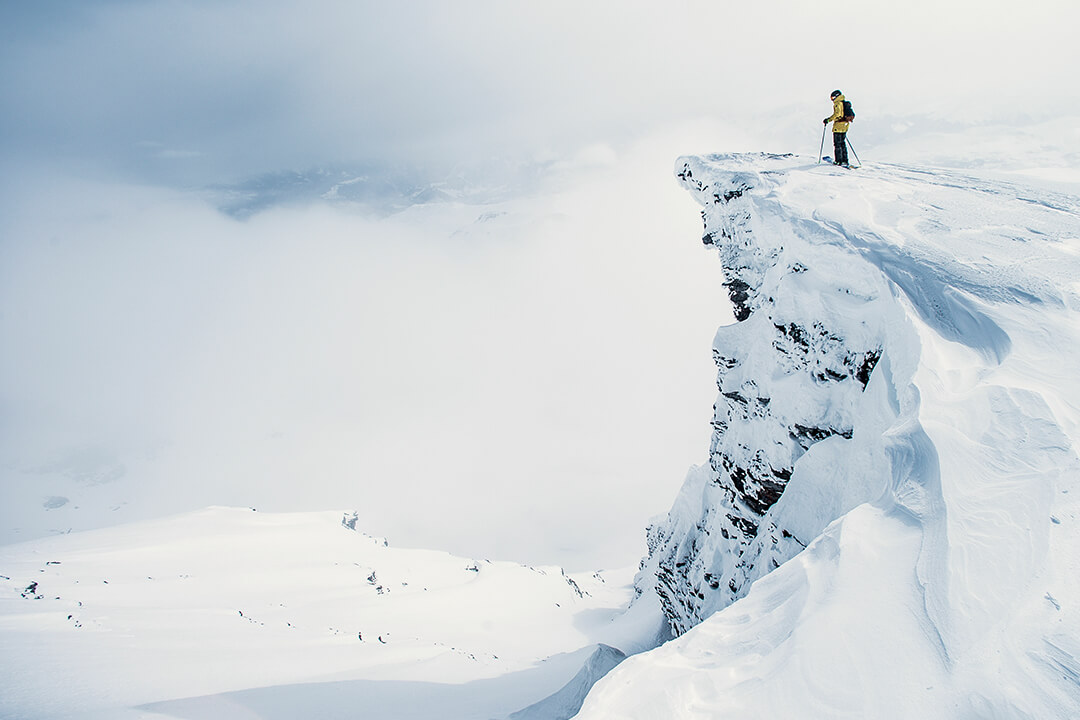 adventures
Winterwonderland at Flims Laax Falera
In the ski area "Weisse Arena", one of the largest in Switzerland, the little ones are gently introduced to the slopes at the ski school, while parents spend an exciting day on the numerous blue, red and black slopes, snowboarding in the four snow parks around Crap Sogn Gion or snowshoeing on picturesque hiking trails.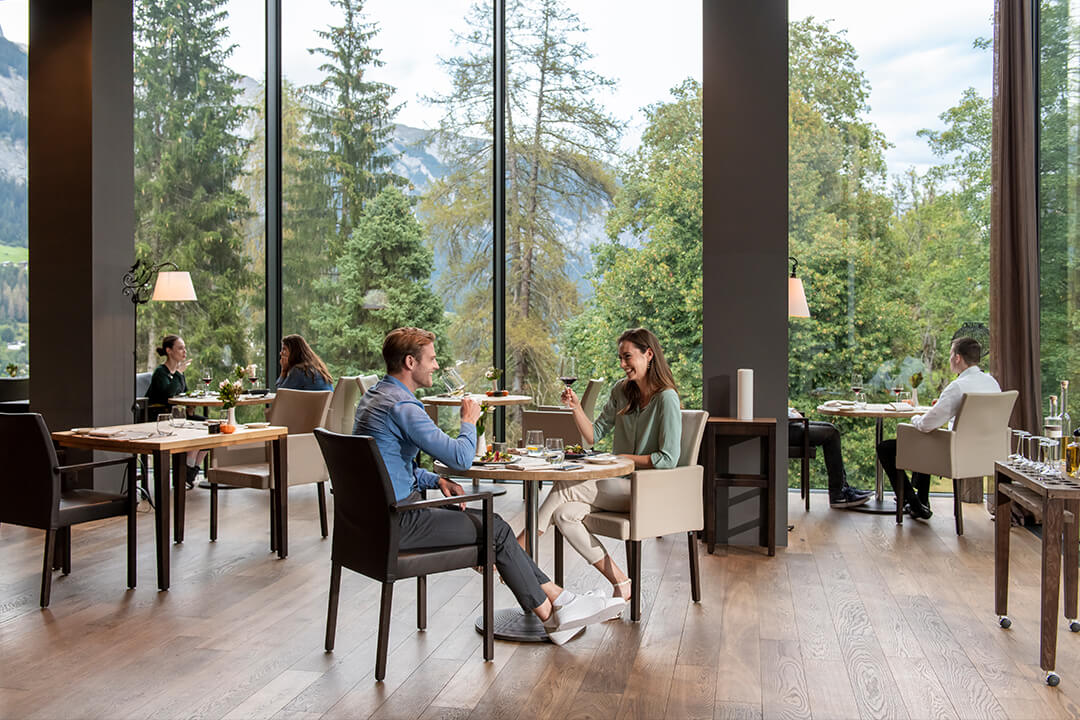 CUlinary escape
global flavoring, local additives
Allow your gustatory senses to take a fascinating journey through the Alps and across the globe at our four fine-dining restaurants, which are at home in several international cuisines but remain committed to the philosophy "from the farm to the table".
---
reviews
A gem in the Alps!

"If you are looking for true Alpine charm, combined with elegance, and incredible setting, look no further! Waldhaus has a soul and is authentic!"

Amazing hotel with top notch food, facilities and views

"This resort is beautiful; old classic style, mixed with modern details. The breakfast is lovely, and the facilities are just beautiful. The horse and carriage you can get from the hotel to go to a restaurant or do a tour with, is such a nice touch!"

An amazing family friendly hotel

"In the Waldhaus Flims we definitely found an amazing resort. In winter or summer this is a place that truly understands what it means to be family friendly. Super friendly staff, a bewildering array of activities specially geared to kids, a kids club that challenges the creative minds and one of the best indoor and outdoor pools we have seen in some time."

What a delightful Spa Resort Hotel!

"The many good restaurants, the spa and easy access to the ski slopes make the Waldhaus a perfect hotel to stay at. We were so impressed with the service at the front desk, in the rooms and at the restaurants!"